Twenty Trinidadian youngsters were taught to use animation principles to create animated stories about their lives and how they perceive their futures, at a workshop staged under the Caricom Programme on Crime and Violence Prevention last Friday.
Deputy Programme Manager for Culture at the Caricom Secretariat Riane de Haas-Bledoeg encouraged the participants to make full use of the training to empower themselves, in her remarks at the opening of the workshop, held at the Youth Training Centre in Trinidad and Tobago. Animation and digital media were among the new technologies young people could use to tell interesting and creative stories about themselves, their community, their culture and the world, she said.
de Haas-Bledoeg also encouraged the participants to capitalise on the opportunity to learn a new skill.
"I urge you to make sure that when you leave this afternoon with your certificate, you have learned as much as possible from the lecturer and experts here today, who will guide you in this wonderful and exciting world of animation" she said. Participants were taught squash and stretch, anticipation and staging among 12 basic principles of animation, at the single day workshop, a press release from the Caricom Secretariat said.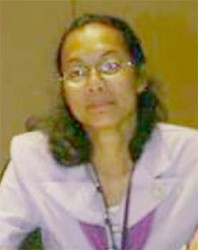 Animation and creativity are among the tools used by the Programme to address crime and violence as well as safeguard cultural heritage. Efforts are continually being made to introduce this approach in other Caricom countries. Recently, a Caricom Citizen Security Project was approved for funding by the Government of Spain. This project will focus on the reduction of 'Youth on Youth' violence in selected schools and communities in Caricom member states.
The workshop, which was held prior to the Animae Caribe Animation and Digital Media Festival in Trinidad and Tobago, is supported by USAID, the United Nations Development Programme, Animae Caribe and the National Library and Information System of Trinidad and Tobago.
Around the Web