A total of 1695 house lots, on Wednesday, were allocated for the housing scheme at Farm Phase 2 area on the East Bank Demerara at the Central Housing and Planning Authority's (CH&PA) seventh 'One Stop Shop' programme for 2013 at the Guyana National Stadium at Providence.
According to a release from the Government Information Agency (GINA), Minister of Housing and Water Irfaan Ali said that the 'One Stop Shop' was an activity that has transformed home ownership and more importantly shifted the age at which persons become homeowners.  He noted that years ago, persons in their 50s and 60s retired without owning a home, or plot of land. However the situation has changed to such an extent that the average landowner or homeowner, these days, is well below 35 years old.
GINA said that he stated that the PPP/C government has spent a tremendous amount of its time and resources on its strategic housing policy as an important element of social transformation and social development to ensure better living conditions and livelihoods for Guyanese.
Ali revealed that the government will invest $1.6B in Farm Phase 2 to provide for the infrastructure, (inclusive of electricity). He also noted out that the total revenue that would be derived from the sale of all the lots for Farm Phase 2 is $838M as against an investment of $1.6B, so government will therefore be subsidising the scheme by 45 percent. He stated, "This would mean that for every single person living in a household in the area, government would be investing, on their behalf $220,000 to make the land available and livable."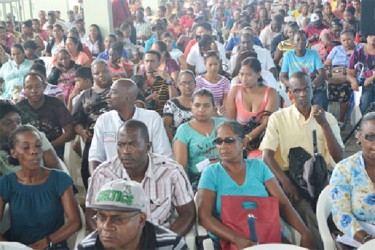 According to GINA, Ali computed that for a plot of land that an owner will pay $1.2M, that beneficiary will gain, since the equity value of that land at the bank will be almost $8M, even without that land owner  putting a house on it.
The Farm Phase 2 area house lots would benefit almost 7,000 people directly, the release added.
Around the Web