Dr Ivelaw Griffith, Presi-dent of Fort Valley State University, Florida, USA, and a graduate of the University of Guyana, is expected to deliver the feature address at the 47th Convocation of the Tur-keyen campus on Novem-ber 16, 2013, on the campus.
A release yesterday from UG said that Griffith holds a Bachelor of Social Sciences degree, with distinction in political science, from the University of Guyana; a Master of Arts in Political Science and Public Administration from Long Island University, New York; and both a Master of Philosophy and a PhD in Political Science from The City University of New York Graduate School. He also graduated from Harvard Graduate School of Education's program in educational leadership.  Griffith is a specialist on Caribbean security, drugs and crime.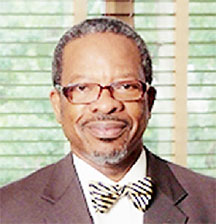 More than 1000 students are expected to graduate from the Faculties of Agriculture and Forestry, Health Sciences, Natural Sciences, Social Sciences and the Schools of Education and Humanities and Earth and Environ-mental Sciences, the release said.
This year will also mark the first time UG will be conferring the Post Graduate Diploma in Envi-ronmental Management offered through the School of Earth and Environmen-tal Sciences.
Prospective graduates are asked to contact the Students' Welfare Division on 222-3595 or visit the office on the Turkeyen campus for more information.
Around the Web