Head of the Presidential Secretariat and Cabinet Secretary Dr Roger Luncheon on Wednesday announced that Cabinet has offered no objections to an MoU between Guyana and a Canadian firm to recycle solid waste.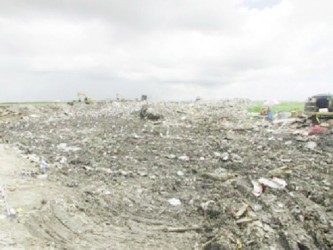 While he did not name the firm, Luncheon said it was a top ranked company in the field of recycling of solid waste and it is very active worldwide. Accord-ing to a Government Information Agency (GINA) report, the company submitted the best proposal for the Guyana landscape.
"The recycling activity is expected to take place at the Haag Bosch Sanitary landfill site at the back of Eccles," Luncheon said. He also said that the Solid Waste Management Bill will be tabled in the National Assembly before the end of the year to provide for monitoring of all solid waste practices in Guyana.
Around the Web