A second accident on the Essequibo Coast in less than eight hours claimed the life of another man on Wednesday night.
Narine Singh, a pensioner of Riverstown was the victim of a hit and run accident around 19:15 hrs.
According to reports, Singh, who was pushing his bicycle on the western side of the Riverstown Public Road,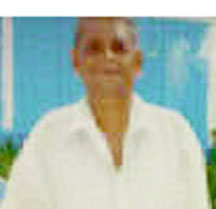 was heading north when a white car came from behind and struck him down.
As a result of the impact, he fell on the western edge of the roadway and sustained injuries about his body. Singh was seen and examined by a doctor on the scene and was pronounced dead. His body was taken to the Suddie Parlour and is awaiting post-mortem examination.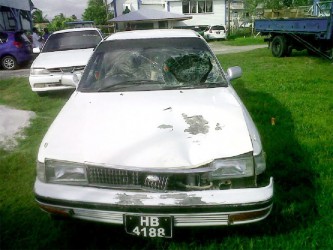 Meanwhile, a search was conducted for the driver after the white car was found abandoned in a yard at Dartmouth on the Essequibo Coast in the wee hours of yesterday morning.
The police are still searching for the driver of the vehicle.
Earlier on Wednesday, Bhagwandeen, a popular newspaper vendor was struck down by a car and killed on the Sparta Public Road as he was delivering newspapers in the area.
Around the Web