A Melanie Damishana resident is now dead while another is severely wounded after a man believed to be their business partner shot at them during a confrontation on Friday at Baracara, Canje River, Berbice.
Dead is Titus Sutton, also known as 'Frankie,' 53, of Melanie Damishana, East Coast Demerara, who was shot once to his chest. His business partner, Sherwin McAlmont, also known as 'Shirt', 34, also of Melanie Damishana, was shot and wounded to his right thigh. McAlmont is currently a patient at the New Amsterdam Hospital.
In a press release, police said Sutton was involved in an argument with another man who allegedly shot him to his chest with a shotgun at about 3.30 pm on Friday. Police also said the suspect was on the run.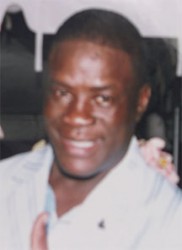 It is suspected that the men were shot by their business partner.
Stabroek News was told that Sutton and McAlmont ventured into the business of farming and distributing of vegetables together and operated a farm at Baracara. However, because Sutton spent half of his time in the United States and McAlmont operates a fish vending business in French Guiana, they had taken on another man as a partner to look after business locally.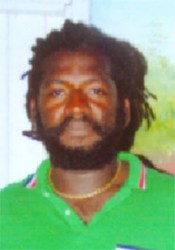 According to a source, the two men had a dispute with their alleged assailant over money that was not properly accounted for. As a result, the two men travelled to Baracara on Tuesday last and on the day of the attack, there was an argument between them and their assailant over a boat and engine that was taken away from him by Sutton.
McAlmont's mother-in-law Thelma Griffith said that she was very shocked when she received the news of the shooting of the two men reportedly at the hands of their friend. She said that the alleged attacker and the two men had been friends for years.
She and other family members said they hoped for a speedy recovery for McAlmont and for justice to be served.
Around the Web