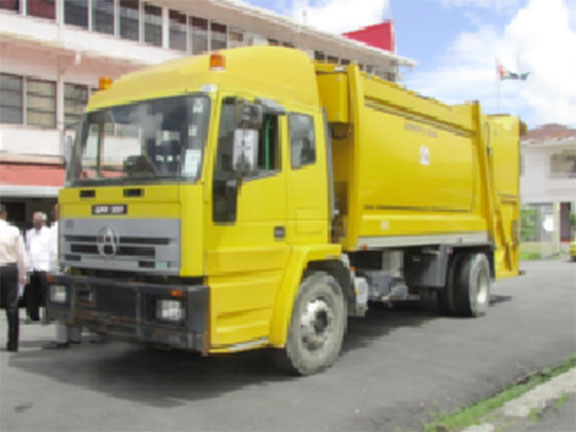 The Local Government Ministry on Friday presented the keys to a compactor garbage truck valued $3.8M to the Mon Repos/Reconnaissance Neighbourhood Democratic Council (NDC) to aid in refuse disposal.
According to a report from the Government Information Agency (GINA) Minister Ganga Persaud said the vehicle was provided in fulfilment of a commitment the ministry made to the NDC, as well as the large amount of litter in the area.
The vehicle had been stationed at Anna Regina, Region Two, but since that area has employed a successful solid waste management programme through public and private partnerships, the ministry took a decision to reassign it to an area in need.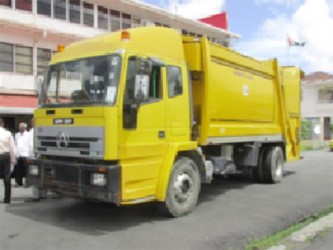 Persaud hoped that NDC Chairperson Annette Dass would implement effective measures for the vehicle's maintenance. The truck will also be used to aid waste management in other communities along the East Coast Demerara when necessary.
In response, Dass said she was grateful for the timely donation. She said the area had been overrun with waste because it lacked the tools to tackle the problem as the tractor which served the area had mechanical problems that impeded regular garbage collection and disposal.
Around the Web