A hit and run accident which occurred on the Vryheid's Lust roadway has left a 35-year-old Better Hope father of one dead while the driver of the vehicle which hit him fled the scene.
The dead man was identified by police as 35-year-old Gopalram Das, who relatives say was likely on his way to his 77 Tyman Street, Better Hope North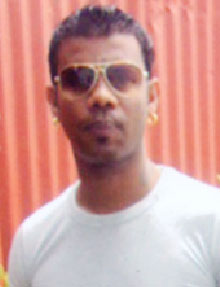 home after hanging out with some friends at a bar in Vryheid's Lust, East Coast Demerara, which they frequented.
The man was pronounced DOA at the Woodlands Hospital.
Das' father told Stabroek News yesterday afternoon that he learned from police that his son was hit while crossing the road, but persons have told him that his son was already across the highway when he was hit.
He shared that while the driver of the vehicle which hit Das failed to stop, its licence plate (PRR 4441), was left at the scene. The police, he said, are still in search of the person who is responsible for Das' death.
Around the Web