Double murder accused Cyon Collier called 'Picture Boy' will have to face a second retrial for the murders of two Victoria brothers after a jury failed to reach a unanimous verdict on his guilt or innocence yesterday.
After over four hours of deliberation, the 12-member jury returned to the packed courtroom and reported to Justice Navindra Singh that they could not reach a unanimous decision.
Six of them had found him guilty over the murder of Ray Walcott called 'Sugar' while the other six had found him not guilty. For the murder of Carl Andrews called 'Alo', eight had found him not guilty and the other four found him guilty.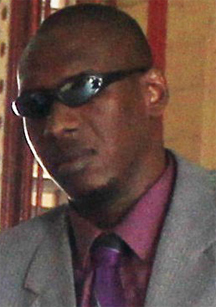 Collier was on trial last year before Justice Diana Insanally but after six hours of deliberation, the jury reported that they could not reach a decision. Eight had found him guilty, while four found him not guilty.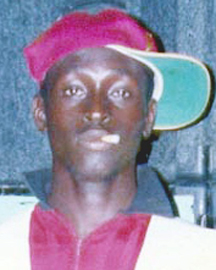 Collier, who is accused of killing Walcott and his brother Andrews on September 23, 2006 at Victoria, East Coast Demerara was yesterday again remanded to prison where he will have to face a new trial at the next practical sitting of the assizes.
The state's case, which was presented by Senior State Prosecutor Judith Gildharie-Mursalin, was that the brothers were standing at the corner of a road watching a game of dominoes when the accused, dressed in black clothing and with a gun slung across his back, rode up on a motorcycle, talked with them and allegedly started shooting. Walcott and Andrews were fatally shot.
Last week Collier, who was represented by attorney Lyndon Amsterdam, in an alibi defence, had said that he was in Linden at the time of the murders. He said he was innocent and he had been in prison for the past seven years for a crime he knew nothing about. He said he had never used a gun, much less an AK-47 rifle, which was used in the slaying of the brothers.
He also said that eyewitness, Kwesi Stewart, called 'Silver,' had told lies during his testimony. Stewart had testified earlier in the trial that he was positive that Collier was the person who shot 'Sugar' and chased after 'Alo' while shooting at him. Stewart had said that he was playing dominoes when Collier arrived with a gun on his back. He had also said that Collier was the only person there at the time with a gun. The man also said that he was sure it was Collier as he had known him all his life.
After the trial, the father of the brothers, Gordon Andrews along with other family members expressed disgust at the verdict, while calling for an abolishment to jury trials. "No murder matter should have a jury," Andrews said. "I am speaking that because pure sell out ah pass. I know this would have been the end of the matter."
Several witnesses were called by the prosecution, including firearm expert Sergeant Eon Jackson, who, in his testimony, had said that the shells recovered from the crime scene came from an assault rifle used in the execution of the brothers. He said the weapon bore the serial number of AK 11801. It was later identified as one of the weapons that went missing in 2006 from the Guyana Defence Force armoury.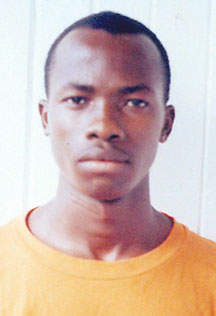 Around the Web