Five years after what was described as a successful operation for end-stage kidney disease, Reena Sultan will have to return to India as her new kidney is showing signs of rejection.
The worried 35-year-old mother of one and her husband Fazil recently visited Stabroek News to seek help from the public to raise the more than US$22,000 needed for an urgent operation in India. The money also covers accommodation for Sultan and her husband for the three-month period they would have to remain in that country while she recovers. She said the next available flight is January 10 and she is hoping that she will be on it.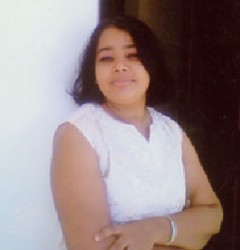 Sultan explained to Stabroek News that five years, nine months ago she underwent a kidney transplant in Bangalore, India and all went well. She said that as part of her treatment blood tests are to be conducted at the Georgetown Hospital. It was during one of these routine tests that doctors noticed that her body was rejecting the kidney. "The tests are showing that things are not right with the transplanted kidney," she said.
According to Sultan, high blood pressure and swelling in her feet were signs that her kidney was not doing well. She said that at first she ignored those signs.
She said that eventually she made contact with the doctor who had treated her in India and was told in a letter that "we need an urgent flight before the kidney collapses completely."
The woman stated too that she will be approaching the Ministry of Health to see what assistance it can give.
Anyone wishing to help can contact Sultan on 227-4167 or 609-0616.  Contributions can also be made to Republic Bank account 298-935-8.
Back in 2008, Sultan had told Stabroek News in an interview that the transplant had given her a new lease on life. She underwent the kidney transplant at the Colombia Asia Hospital in Bangalore India. Her initial budget of US$15,000 was exceeded, since the actual cost of the surgery and spending four months in India came to about US$26,000, with rent taking up a lot of their finances. Renting one small apartment cost them US$1,000 per month.
Sultan's health problems started several years ago when she collapsed one morning at home. She was rushed to the Georgetown Public Hospital and was diagnosed with a "kidney problem". Her entire life changed from that day on. She was advised to join a clinic where a specific diagnosis was subsequently made: Reena had end stage renal disease – her kidneys had failed permanently.
A kidney was later donated by her brother.
The desperate fight to stay alive then began, and her condition deteriorated to the point where she could hardly walk and began to suffer from selective amnesia. She was dependent on dialysis treatment twice weekly which at that time cost US$200 per treatment.
Around the Web