Harlem, West Coast Demerara appeared to bear the brunt of the flooding affecting Region Three yesterday.
The Ministry of Agriculture had said in a press release issued yesterday morning that "the current heavy downpour has resulted in parts of Regions 3 and 4 under water."
However, when Stabroek News visited the Regional Office, Regional Chairman Julius Faerber said there were no major problems as it relates to flooding in his region.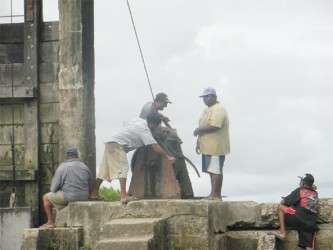 "We have not received any complaints of flooding in people's homes… We are currently monitoring the situation… We just came back in from the field monitoring the flood and I would say we are pretty okay," Faerber said.
At Harlem, however, things were not that blissful; several homes were affected. Seeta Rai, a resident, said that "the koker [referring to the koker at Windsor Forest] not working good. Is only the pump working a little… We got children to go to school and they couldn't go because of the flood. And every time it rain, we are flooded out."  When asked if she had ever made a complaint to the regional office she said "no".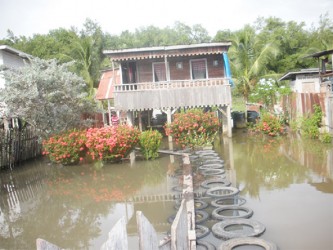 At the Windsor Forest koker, several men were there opening the koker at approximately 2.45 pm. There was heavy vegetation in front of the koker. Those responsible for the koker refused to speak.
In Den Amstel, a man was seen in a trench, cleaning it with his bare hands. The woman, who wanted to remain anonymous, in front of whose house, the man was cleaning, made it clear that the activity was funded from her pocket and not from the government's coffers.
Stabroek News also visited a number of communities between Vreed-en-Hoop and Den Amstel where most villagers reported that their daily routine was not disrupted. Head Mistress of Windsor Forest Primary, Ms. Dasrat, told this newspaper that the school had normal attendance. She also mentioned that the rain does not usually affect that community. (Dacia Whaul)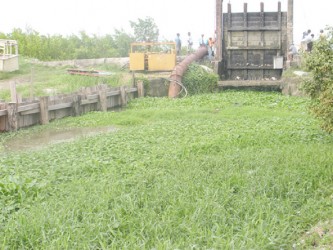 Around the Web