Brian Leitch, called 'Big Foot,' is being sought by the police for questioning in connection with the murder of hotelier Joseph Alexander Jagdeo, who was found dead just over two weeks ago.
Police yesterday issued a wanted bulletin for Leitch, 19, and whose last known address is given as Lot 2118 Diamond Housing Scheme, East Bank Demerara.
The body of Jagdeo was found on the morning of November 14 by an employee of the business. He was found underneath a bed in one of the hotel's rooms. His hands were tied and a cloth covered his mouth.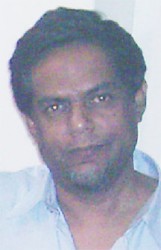 The discovery of the man's body was made almost a day since he was last seen alive. Hotel staff recalled that since Wednesday Jagdeo had not been seen, which was odd because he usually would spend the majority of his day in his office, which is located at the front of the hotel on the second floor. However, as hotel staffers came and went through their shifts, no one seemed to know where Jagdeo was.
Employees recalled that the keys to room were found on the bed under which the man's body was found, suggesting that whoever was in the room locked the door then threw the keys over the façade wall.
Anyone with information that may lead to the arrest of Leitch is asked to contact the police on telephone numbers 225-6411, 225-8196, 226-7065, 227-1149, 225-6941, 911 or the nearest police station.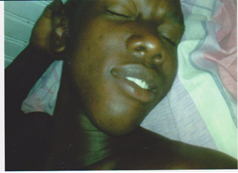 All information will be treated with strict confidence, police added.
Around the Web