Guyanese, Professor Bishnodat Persaud and Dr Shirley Sookrie Hanoman-Jhagroo have been conferred with national awards by Barbados on the occasion of that country's 47th anniversary of independence on November 30.
The announcement was made on November 29 in Bridgetown. Persaud has been awarded Barbados' second highest honour – the Companion of Honour of Barbados  "in recognition of his outstanding contribution to the Public Service both regionally and internationally".  Hanoman-Jhagroo has been awarded the Gold Crown of Merit "for her dedicated service to medicine particularly breast cancer awareness in Barbados".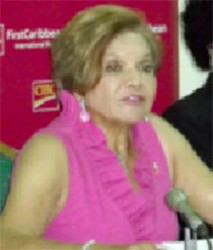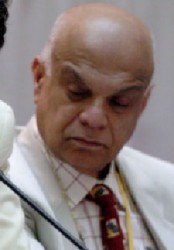 According to information supplied by Persaud, he went to Barbados in 1964 and served as a Research Fellow at the then newly established Institute of Social and Economic Research of the University of the West Indies which was set up by the University to serve Barbados and the Eastern Caribbean islands. He became a citizen of Barbados in 1973.  Persaud received his University education in the UK—at Queens University,  Bel-fast where he obtained his first degree (1960) and at Reading University, where he obtained a Post-graduate Diploma in Agricultural Economics and later a Ph.D in Agricultural Economics (1973). His Ph.D thesis was on the Barbados sugar industry.  He was born in Guyana on the 22nd of September, 1933.
Around the Web