A Mahaicony youth died yesterday morning and two of his friends were injured when the car they were travelling in slammed into a utility pole at Foulis, West Coast Berbice.
The deceased is 22-year-old Trevon Wilson of 22 Catherine, Mahaicony. His friends Earl Miller, 25, of Calcutta, East Coast Demerara and 21-year-old Almond Smith of 18 Catherine, Mahaicony sustained injuries. Wilson was pronounced dead on arrival when he was taken to the Mahaicony Hospital for treatment while Smith was admitted and later transferred to the Georgetown Hospital.
Police, in a statement said that the accident occurred at 5:30am yesterday. "Investigations have revealed that Trevon Wilson was driving motor car PRR 3473, accompanied by Almond Smith and Earl Miller, 25 years, both of Mahaicony, ECD, when he lost control of the vehicle and crashed into a utility pole," the police said.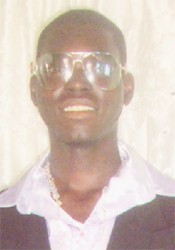 The trio sustained injuries and were taken to the Mahaicony Hospital where Wilson was pronounced dead.  Smith was admitted for medical treatment while Miller was treated and sent away.
Smith's relatives said that he sustained spinal and other injuries.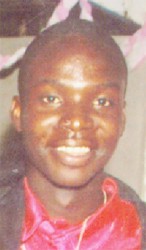 Reports say that the men were returning home after dropping a friend off at West Berbice when Wilson, who was driving, lost control of the car and crashed into a utility pole. His relatives said that he and his friends had attended the "All Black Party" in Georgetown on Saturday and were likely on their way home from the party.
At the Mahaicony hospital yesterday afternoon, several of Wilson's relatives, who had turned up to view his body, shrieked in disbelief, as others stood silently and sobbed. The man's mother Heather Wilson, maintained her composure as she emerged from the building where her son's body was being prepared to be taken to the funeral parlour. However, as she watched the body being wheeled from the hospital to a waiting hearse, she broke down in tears and had to be consoled by relatives and friends.
Wilson's death is the latest in a series of accidents on the country's roadways recently.
Around the Web