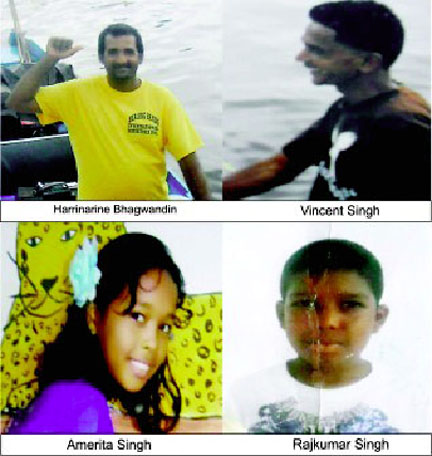 The case against Hytilall Ramandahin was yesterday dismissed after the magistrate found that he was not grossly negligent in the Pomeroon River accident that took the lives of six people on December 18, 2012.
On February 4, Ramandahin, 58, had appeared before Magistrate Sunil Scarce charged with manslaughter and had been placed on $600,000 bail.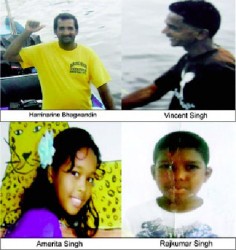 According to the charge, two boats collided at Siriki, Upper Pomeroon River, on December 18, 2012, killing Harrinarine Bhagwandin, who was the captain of one of the boats, and his nephew Vincent Singh, 40, both of Abrams Creek; Velda Rodrigues, 50, and her son Shawn Rodrigues, 14, also of Abrams Creek; and Rajkumar, 14, and his sister, Amerita Singh, 10, of Charity Housing Scheme, Essequibo Coast.
Ramandahin was the captain of the second boat which was working for the regional administration.
He was represented by attorney Hukumchand.
The case had been ongoing. When the accused appeared in court yesterday, Magistrate Scarce dismissed the charge against him because he said he was "not convinced that the accused was grossly negligent on that day".
Around the Web