An Anna Regina Multila-teral Secondary School teacher is accusing a male colleague of physically assaulting her during a staff meeting but he has denied the allegation, which is now being investigated by both the police and the Regional Educational Department.
Samantha Henry, head of the school's Science Department, said she suffered injuries to her hand after she attempted to exit a staff meeting and was allegedly blocked by the other teacher, who then squeezed her hand with the door.
However, Hubert Gaime, the teacher implicated in the assault, said that the allegations being made against him are false and that his name is being tarnished as he is about to end his 35-year-long career.
Police have confirmed receiving a report of the alleged assault, which is being investigated.
Henry said that on the day of the staff meeting, Gaime was in the room calling her names.  "…When I couldn't take it any longer I got up and walked out but he blocked the door and told me I couldn't leave.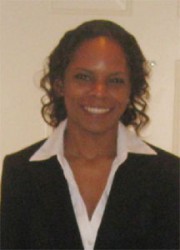 I tried to get out and my hand was on the door when he leaned in and pressed his weight against the door and my hand got squeezed," she said, while adding that at that point she became scared and when another teacher shouted at him to stop she ran out of the school.
"I don't understand why a teacher would physically hurt another teacher but I have had enough… that day was it for me," Henry said, while adding that she is traumatised.
Gaime, however, maintained that the allegations being made against him by Henry were false. "She was forcing her way through the door. I didn't touch her and I didn't tell her anything.
The other teachers in the meeting could tell you that," he said, while emphasising that the embarrassment he is suffering is great. He also said that he has spent 35 years as a teacher and now at the end of his career his name is being tarnished.
When Stabroek News contacted the school, the head teacher was absent.
Meanwhile, Suelle Williams, Public Relations Officers of the Education Ministry, said that the ministry was not aware of the allegation of assault but would look into it. "This is something that our ministry doesn't take lightly and we will look into it," she said.
All attempts to contact the Region Two Education Officer about the allegations were unsuccessful.
Around the Web