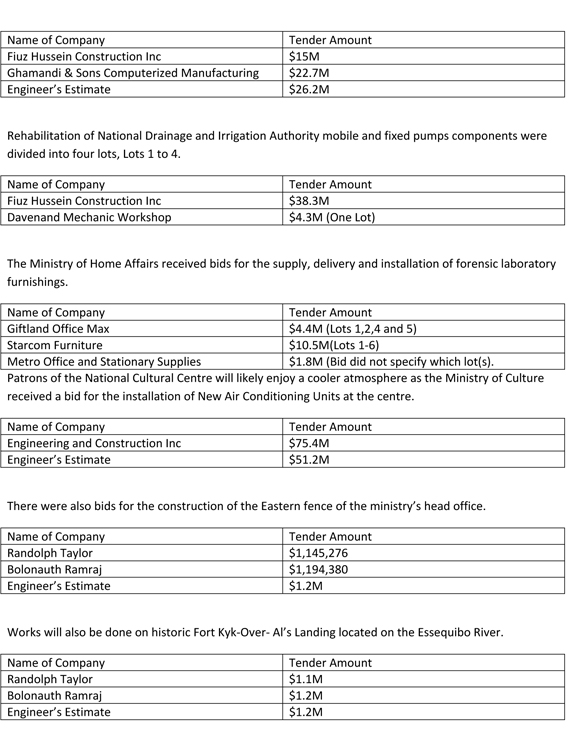 Bids for the fabrication and delivery of eight steel gates for the Hope/ Dochfour sluice were yesterday opened at the National Procurement and Tender Administration Board (NPTAB) with the procuring entity being the Ministry of Agriculture's National Drainage and Irrigation Authority (NDIA).
Currently,  sluice doors are made of wood and there have been instances, as with the Cummings Koker where the wooden doors have broken causing flooding.
The bids and the respective amounts are illustrated in the table below.
Fabrication and delivery of eight stainless steel sluice gates for construction of the EDWC NRC High level sluice outfall structure on the Hope/Dochfour sluice.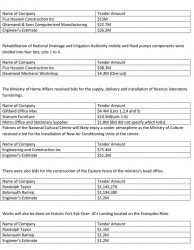 Around the Web