Patients and health care workers at the Fort Wellington Hospital are pleased with the launching of a water treatment plant, a new diabetic foot clinic and the rehabilitation centre.
The projects were among eight that were launched in Region Five during a media tour that was held last Thursday.
The hospital had also recently benefitted from a new $2.6M waiting area in the compound that was made possible with savings from the regional administration.
With the establishment of the water treatment plant, which cost some $4.5M, the hospital would now be able to access up to 900 gallons of purified water every eight hours. Equipment for the plant was supplied by Farfan and Mendes.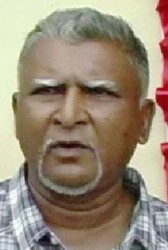 The ear, nose and throat (ENT) department at the rehabilitation centre was constructed at a cost $5.7M while the diabetic foot clinic, which was commissioned by Minister of Local Government and Regional Develop-ment, Ganga Persaud cost $7.4M.
The minister noted that because diabetic foot care was previously provided from the administrative building it posed a serious challenge for the care givers and patients.
According to him, "We will now be able to offer the same type of care but in an environment which is far more conducive, less challenging."
Also present at the simple ceremony was parliamentary representative, Ministry of Health, Joe Hamilton who said the diabetic foot centre has helped to reduce amputations by fifty percent.
Regional Executive Officer (acting), Govind Singh told the media that the service at the ENT department would match that at the Georgetown Public Hospital.
Minister Persaud noted that persons would be spared the hassle of travelling to Georgetown for the specialized service.
The Regional Health Officer, Dr. Persaud pointed out though, that the facility is still in need of a specialist and would initially be run by other doctors.
The next visit was at the Bush Lot Health Centre, where $4.9M was invested for its completion.
Regional Chairman, Bindrabhan Bisnauth told this newspaper that the region had also done some work on the building in 2012.
The Mahaicony Hospital also saw the commissioning of an extension to the maternity ward that would accommodate eight beds and cost $6M as well as a storage bond for drugs that was built at a cost of $4.4M.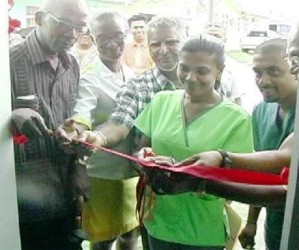 The headmistress, staff and students of the Belladrum Primary School were thankful that the region has constructed a tarmac.
The living quarters of the headmaster of Mortice Primary at Mahaicony were also rehabilitated at a cost of $4.4M while a new house was constructed for the head teacher of Karamat Primary.
The living quarters for the head teacher at Gordon Table Primary in the Mahaicony Creek were also extended.
Around the Web