Owner of the now defunct EZjet GT airline Sonny Ramdeo has withdrawn his guilty plea to wire fraud in a Florida Court on the grounds that he was not properly represented by counsel.
Judge Kenneth A. Marra has since accepted the change and appointed a public defender to represent Ramdeo, who was scheduled to be sentenced on January 3, 2014. The Guyanese had pleaded guilty days before his trial was expected to commence last October.
In the motion which he himself prepared to have his plea reverted back to not guilty, Ramdeo contended that his counsel's failure to act in his best interest had prejudiced his case. Initially Ramdeo was represented by a public defender but later hired the US law firm of Funk, Szachacz & Diamond, LLC. He is accusing the firm of not having represented him properly.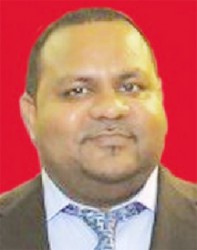 "Defense counsel has on multiple occasions refused to meet with the defendant, answer emails, or return phone calls. For example, the defendant left an URGENT message with defense counsel's office to come see him regarding the situation that occurred on October 1, 2013 regarding the plea deal, 30 days elapsed and counsel did not come see the defendant. Indeed messages were left on October 22 and October 23. Defense counsel's only response is that he did not receive the messages," he said.
"The defendant moves this court to grant this motion to appoint counsel since the defendant's interest is not being fairly represented by counsel. The defendant also moves this court not to remove defense counsel from the case, rather to appoint counsel to supervise the work that needs to be performed in ensuring that the defendant is fairly represented and assist as needed," Ramdeo added in the motion.
While the prosecution strenuously objected to Ramdeo changing his plea, the judge granted Ramdeo his wish.
Ramdeo, however, remains in custody as he was on multiple occasions denied bail.
The indictment against Ramdeo alleges that from September 2003 until October of last year, he wired money into his accounts that was to have been used to cover payroll taxes for Promise Healthcare and 11 of its hospitals, for which he was payroll manager. He allegedly formed two companies, PayServ Tax and EZjet GT, to receive the money, prosecutors said.
Ramdeo faces up to 20 years in prison and a fine of US$250,000 or greater on each count of conviction.
EZjet went bankrupt amid the legal troubles caused for him when he was sued by his former employers in Florida courts. The airline's service was suspended by the US Department of Transportation in November, 2012.
Around the Web