The suspect in the Ankerville, Port Mourant murder is likely to be charged today, a reliable police source told Stabroek News.
A post-mortem examination conducted on Jasmattie Dowlatram, called 'Mamo,' 26, revealed that she died of shock and haemorrhage and multiple injuries, according to a police source. The PME was performed by pathologist Dr Vivekanand Brijmohan at the Port Mourant public hospital.
Meanwhile, relatives of Dowlatram said the results were not released to them because of identification problems. The woman's sister explained that they could not locate a national identification card and since the woman was married legally there were several problems. She disclosed that the deceased's maiden name was Ramotar.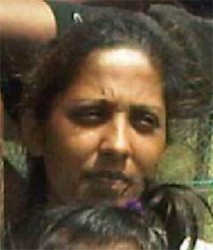 Dowlatram of 423 Train Line dam, Ankerville, Port Mourant Corentyne was beaten to death, allegedly by her lover of six years. She was taken to the hospital by the suspect in an unconscious state and later succumbed to her injuries whilst receiving treatment.
Reports stated that the partner saw Dowlatram speaking to a man following which he took her to a secluded area, where during a confrontation he allegedly beat her with a piece of wood. The alleged murder weapon was picked up by lawmen and taken as a part of evidence.
Dowlatram leaves to mourn her five children: Chandrawattie 12, Adesh 8, Dinesh 7, Chandra 5, and Rani 3; her siblings and other family members.
Around the Web