Police Commissioner Leroy Brumell yesterday announced an investigation into the police's fatal shooting of two robbery suspects at Golden Grove, East Bank Demerara on Saturday night after conflicting reports have surfaced.
Brumell yesterday confirmed that Paul Bascom, 26, and Alberto Grant, 28, were killed in the yard of a businessman who was their intended target, which contradicts an earlier police statement that said the men were fatally shot during their approach.
Brumell, who said he was hoping to have new information on the shooting soon, added that the Police's Office of Profes-sional Responsibility and the Criminal Investigation Department have been ordered to conduct investigations into the shooting.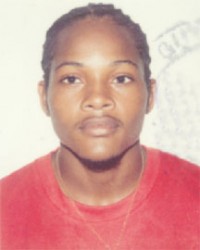 The police said that the two men who were killed on Sunday evening had planned to carry out a robbery on a gold miner, but relatives of the men continue to refute these claims as they are getting conflicting reports about the way the men met their demise.
In its official statement on the shooting on Sunday, the police force said that "acting on information received that a robbery had been planned to be carried out on a gold miner, the police staked out an area at Golden Grove, EBD, during Saturday December 07, 2013."
According to the statement, at about 22:30 hrs the police challenged two men, who were approaching on foot, and one of them pulled out a handgun and opened fire on the ranks. The police said they returned fire and fatally wounded both men.
It was further reported that a .38 snub-nose revolver with two live rounds and two spent shells, along with one 9mm round and two 7.62 x 39mm rounds were recovered by the police.
The men were later identified as Bascom, called 'Shine Buck,' of Diamond Housing Scheme and Grant, called Alberto Mustapha, of Meadow-brook Gardens.
Ravi Dookram, whose Lot 756 Section C Block Y Diamond Housing Scheme house the men were allegedly planning to rob, said he was not at home at the time of the shooting and did not know what the men were doing in his yard. "I never saw them before, I don't know them. I don't know what they were doing in the yard with guns. I was coming out of the interior when everything happened," Dookram said.
An occupant of the home, who did not want to be named, told Stabroek News that the police informed the members of the household that they were in danger and as a result they immediately left the area. "Ten minutes after the police came and told us that something was about to happen and that we were in danger, we left and then the shootout happened," the resident explained. "Nobody was home. Is kill they would have killed we. For what? All we do is charter work in the interior…we don't do gold mining. Look [pointing to a tyre wheel] one of the bullets even punctured the truck wheel," the resident added.
Bascom's mother had said that the gunshot wound that her son sustained to his face was inconsistent with the men being "challenged" as the police had said. Both he and Grant were shot in the face and their families said the wounds suggest they were shot at close range.
Grant's father, when contacted, said that based on the reports that he received, he was not too clear how his son was killed. He, however, maintained that his son was not a "bandit". According to the man, the businessman knew his son and they would talk occasionally. The man said that his son was a Muslim and was a talented man who worked hard for his money. The man also questioned why his son and Bascom would enter the businessman's house as it was heavily grilled and guarded by pit bulls.
In March of this year, Bascom was granted $1.8 million bail after being charged with the armed robbery of a Diamond businesswoman. He was also accused of unlawfully discharging a weapon and grievous bodily harm.
Three other high-profile police stakeouts since the start of the year have seen conflicting accounts about the manner in which robbery suspects have met their deaths.
On October 12, Mark Anthony Joseph, 19, Jermaine Canterbury, 21, and Romario Gouveia, 19, were fatally shot by lawmen in the vicinity of the K&VC Hotel, where police said they were going to rob a guest.
According to a release, police ranks on a stakeout challenged the men as they were approaching the hotel and they opened fire on the police, resulting in an exchange. Canterbury and Joseph were killed on the scene while Gouveia was taken to the Georgetown Hospital where he died a few days later. Eyewitnesses, however, said the trio never traded fire with the police and was already subdued when police opened fire.
On September 16, a suspected bandit was shot dead and two others captured after a shootout with police at Kastev Housing Scheme, Meten-Meer-Zorg, West Coast Demerara, which was being staked out by the lawmen after a tip off about a planned robbery. The dead man was identified as Kirk Bacchus of Paradise, East Coast Demerara.
And on February 6, Tony Ogle, 39, of Callen-der Street, Albouystown, Leon Gittens, 24, of Hill Street, Albouystown, and Quincy Alexander, 33, of Meadow Brook Gardens were shot dead by plain clothes policemen who staked out a Prashad Nagar residence which the men allegedly had intention of robbing.
The police had said that they attained intelligence that a robbery would be carried out and that they took measures to prevent it. An eyewitness had said three men had exited a black Toyota Raum which had pulled up to the building. As the men were entering the yard, two private cars with men later identified as plain-clothes ranks drove up. The three men were apparently ordered to stop and two were cornered and shot as they fled behind the house. The third man was later reportedly ordered to lie on the ground and was shot. Residents had said that the men were unarmed, although the police said that they recovered a .357 magnum, a .32 Taurus pistol and several live rounds from the men.
Around the Web