Another accident on the Essequibo Coast late Thursday night claimed life of a 48-year-old man.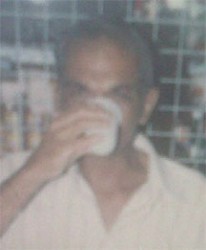 According to reports, Narine (only name), also called Kumar, of Airy Hall, Essequibo Coast was struck down by a motor lorry which was carrying 300 rice bags.
Narine, according to his aunt, Geawantie Persaud, used to "work with people" but he had lost his job and started "to walk the road."
Persaud related that the man who was driving the truck told the family that "he was trying to overtake a car and then he started reversing when he knock down Kumar."
Narine was picked up from the scene of the accident at Airy Hall and rushed to the Suddie Public Hospital. He died around 4.30 am yesterday.
Around the Web