(Jamaica Gleaner) Property company Pan-Jamaican Investment Trust has increased its stake in the proposed US$23 million (J$2b) Courtyard by Marriott hotel project from one-quarter to more than one-third in the wake of the exit of an unnamed fourth investor.
The project forms part of Pan Jam's goal to increase its foreign-exchange earning potential.
Essentially, Pan-Jam's stake will increase from US$5.7 million to US$8 million, according to Wednesday Business calculations of Inter-American Development Bank (IDB) estimates of the total project cost.
"The company shareholding was adjusted to facilitate one of the partners. And we were happy to increase our shareholding to 35.5 per cent from 24 per cent. We always wanted a larger stake in the project," said Stephen Facey, president of Pan-Jam. "It's a good thing because Jamaica increased its stake in the project."
The Courtyard by Marriott in Kingston will be operated by Marriott International.
The IDB indicates that construction would cost "US$23 million", of which US$12.6 million would include the total debt facility financed equally by IDB and the private-sector lending arm of the World Bank, the IFC.
The current shareholders in the project include Caribe Hospitality SA (Costa Rica), Pan Jam and Moutte Capital (Trinidad), said Facey, who declined to name the former fourth investor. The hotel project will be managed by Caribe Hospitality Jamaica Limited, incorporated in 2005, with Caribe Hospitality SA now holding 65 per cent and Pan-Jam holding 35 per cent since May 2012, Companies Office of Jamaica records indicate.
Facey said that real-estate mogul Christian Moutte, who heads Moutte Capital, is the third shareholder in the venture. Moutte's participation is via an arrangement with Caribe Hospitality, said Facey. The fourth investor who has pulled out is not a Jamaican company, he said.
Caribe Hospitality of Jamaica directors include Facey, and Christian Moutte, Daniel Campos, John Keith and Edgar Zurcher of Costa Rica, according to Companies Office records.
"One of the minority partners wanted to cash out. They wanted to pursue other ventures."
Facey explained that the project planning commenced in 2005, but land acquisition and regulatory approvals delayed the project timeline. The project entails a six-storey 130-room hotel on 15,000 square metres of property located off Knutsford Boulevard, specifically behind Emancipation Park, and next to the National Housing Trust building, in New Kingston. Construction on the hotel is expected to begin in the first quarter of 2013, Pan-Jam said in November.
The hotel plans were initially announced in 2009 with the purchase of lands in New Kingston by the Facey family-controlled group.
The IFC last week indicated in its preparation for loan disbursements for the project, that the plan had met its environmental and health standards.
The IFC statement followed a review of the social and environmental information provided by the project developer, Caribe Hospitality of Jamaica. It covered construction plans, questionnaires and a town hall meeting held in October.
"The proposed IFC funding for this project would be supplied under the terms of a facility agreement already defined between IFC and the project sponsor, Caribe Hospitality SA," said the IFC.
Comments

CARACAS, (Reuters) – Venezuelan authorities yesterday arrested five members of a "terrorist cell" linked to self-proclaimed rogue Venezuelan helicopter pilot Oscar Perez, and killed several other militants during a shootout in a poor area outside Caracas.
BRUSSELS, (Reuters) – European Union officials have proposed removing eight jurisdictions from the blacklist of tax havens the bloc adopted in December, in what critics may see as a blow to its campaign against tax avoidance.
RIO DE JANEIRO (Reuters) – A Brazilian court yesterday ordered the world's largest iron ore miner Vale SA to repair environmental damages its operations caused in land belonging to a community of descendants of escaped slaves in northern Brazil.
(Trinidad Express) Three men were killed in Manzanilla, and Fyzabad and Arima on Saturday night.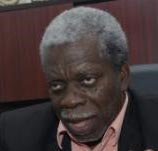 (Jamaica Gleaner) When president of the National Parent-Teacher Association of Jamaica Everton Hannam chose Fly Jamaica Airline to take him to Guyana for his annual end-of-year vacation, he could not guess the ordeal he would face.