CARACAS, (Reuters) – Venezuela's opposition yesterday demanded the government tell "the whole truth" about the health of cancer-stricken President Hugo Chavez, who has not been heard from in three weeks after undergoing a grueling operation in Cuba.
Officials have acknowledged the usually garrulous former soldier's health is delicate after his fourth cancer surgery in 18 months, but they have offered scant details on his condition.
He has not spoken in public in more than three weeks.
Ramon Aveledo, head of the opposition Democratic Unity coalition, slammed the government for not keeping its word about keeping Venezuelans informed.
"The official version (of Chavez's health) hides more information than it gives," Aveledo said at a press conference.
"The vice president himself has promised to tell the truth, whatever it is. Fine, he should tell it. He should tell the whole truth," said Aveledo.
Vice President Nicolas Maduro, whom Chavez last month designated as his heir apparent, on Tuesday said in an interview from Havana that Chavez had recognized the complexity of his post-operative condition.
Maduro said he was returning to Venezuela after several days visiting with Chavez and his relatives, which may quell rumors his trip to Cuba signaled the president was in his final days.
The president's son-in-law and Science Minister Jorge Arreaza, who is in Havana, said via his Twitter account yesterday that the medical team told him Chavez's condition "remains stable" but that his health is still delicate.
Comments

CARACAS, (Reuters) – Venezuelan authorities yesterday arrested five members of a "terrorist cell" linked to self-proclaimed rogue Venezuelan helicopter pilot Oscar Perez, and killed several other militants during a shootout in a poor area outside Caracas.
BRUSSELS, (Reuters) – European Union officials have proposed removing eight jurisdictions from the blacklist of tax havens the bloc adopted in December, in what critics may see as a blow to its campaign against tax avoidance.
RIO DE JANEIRO (Reuters) – A Brazilian court yesterday ordered the world's largest iron ore miner Vale SA to repair environmental damages its operations caused in land belonging to a community of descendants of escaped slaves in northern Brazil.
(Trinidad Express) Three men were killed in Manzanilla, and Fyzabad and Arima on Saturday night.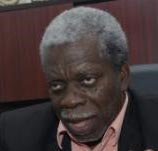 (Jamaica Gleaner) When president of the National Parent-Teacher Association of Jamaica Everton Hannam chose Fly Jamaica Airline to take him to Guyana for his annual end-of-year vacation, he could not guess the ordeal he would face.