(Barbados Nation) The Police have successfully dismantled a criminal ring at the Barbados Port made up of four Port employees and a freighter.
The members of the Drug Squad started their investigations in 2012 and were successful between January 9, and January 10, 2013 in making arrests. Those charged with criminal offences are:
Selwyn Junior Thorne, 37 years, of Enterprise Development, Christ Church.  A Port Security Officer;
Chelston Anthony Mayhew, 41 years of Ashdean Village, Black Rock, St. Michael. A Docker at the Port;
Jeffrey Orlando Jackman, 57 years of Mangrove Park, St. Philip. A Port Security Officer; and
Michael Ophneil Williams, 41 years of Foursquare Valley, St. Philip. A Freighter
All four men have been jointly charged with illegal possession of three firearms; illegal possession of a quantity of ammunition; importation of firearms without valid licences; importation of ammunition without a valid license; possession of 16.5 kgs of cannabis; trafficking, possession with intent to supply; and importation.
The four men are expected to appear expected to appear at the District A Magistrate Court on Monday January 14, 2013.
Comments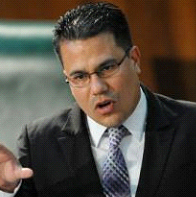 (Jamaica Gleaner) Decades of terrible fiscal policies, which have pushed Jamaica's debt burden to unbearable levels, have forced the country to seek alternative assistance, and set the platform for nations like China to partner with the island for mutual benefit, Senator Matthew Samuda has said.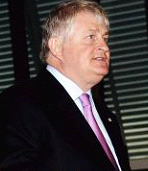 (Jamaica Gleaner) Digicel Group founder and chairman Denis O'Brien holds the largest stake in Deep Blue Cable, the new entity that aims to string the region with underwater fibre-optic cables.

CASTRIES, St. Lucia, (Reuters) – The prime minister of the small Caribbean country of St.
SANTIAGO,  (Reuters) – U.S. Vice President Mike Pence urged Brazil, Peru, Chile, and Mexico to break ties with North Korea on Wednesday, adding that "all options" are on the table with regards to the Asian state.
MARACAIBO, Venezuela, (Reuters) – Venezuela authorities are investigating the theft of animals from a zoo in western state of Zulia that were likely snatched to be eaten, a further sign of hunger in a country struggling with chronic food shortages.