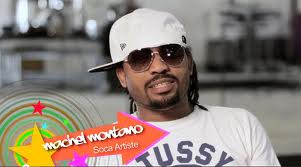 (Trinidad Express) Magistrate Maureen Baboolal-Gafoor intends to sentence soca superstar Machel Montano on five criminal charges on February 25.
Montano, the headline act for several Carnival 2013 fetes, including his own show Machel Monday scheduled for February 4, had previously assured his fans that he would be performing this Carnival in the face of his court hearing today.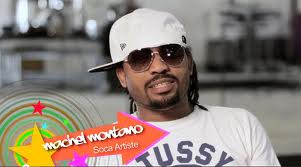 For almost three hours this morning, lawyers representing Montano and his co-defendant, songwriter and producer Kernal Roberts, who was found guilty on two assault charges, and those representing the Office of the Director of Public Prosecutions, made legal submissions to the magistrate before a packed to capacity courtroom, at the Port of Spain Magistrates Court.
The legal arguments surrounded whether or not the two defendants can be sentenced to community service for the offences.
"There was a mini-stampede to get into the courtroom," Express reporter Rickie Ramdass said, adding that at times police officers had to lock the doors to the courtroom to prevent fans and other people from entering.
Montano, the reigning Power Soca Monarch and Road March king, along with Roberts, the son of legendary Calypso icon Lord Kitchener, Joel "Zan" Feveck, a member of Montano HD Family, and Rodney "Benjai" LeBlanc, best known for his patriotic song, Trini, were all charged with a series of criminal offences arising out a fracas outside the Zen nightclub, in Port of Spain in April 2007.
Montano and Roberts were found guilty on December 10, last year.
Montano was found guilty on four charges of assault against Gerard Bowrin, Brandis Browne, Janelle Lee Chee and Russell Pollonais.
Montano was also found guilty of using obscene language during the same incident.
Roberts, the composer of several of Montano's hits, was also found guilty on two charges of assault while Benjai, who was charged with two offences of assault and Feveck, who was charged with a single offence of assault , were found not guilty.
Benjai is currently on trial before a San Fernando Magistrate on the unrelated charge of assaulting a police officer in the execution of his duty at an event on December 18 last year.
Comments

(Trinidad Express) Prime Minister Dr. Keith Rowley admitted yesterday that something went drastically wrong and was crooked in the procurement of the passenger ferry the Ocean Flower 2.
SANTIAGO, (Reuters) – A Chilean court on Monday ruled that a law legalizing abortion in certain cases is constitutional, a win for President Michelle Bachelet's centre-left coalition and for groups that have campaigned for years against the country's strict ban.
LAGARTO, Brazil, (Reuters) – Former President Luiz Inacio Lula da Silva on Monday accused Brazil's government of undoing social progress made during his years in office and vowed to restore it if he was allowed to run again next year.

(Trinidad Express) Sports Company of Trinidad and Tobago (SPORTT) has given Shanghai Construc-tion Group (SCG) until noon today to vacate and demolish buildings which have been illegally erected and occupied for more than a year on the eastern side of the National Cycling Velodrome in Couva.
CARACAS (Reuters) – Venezuela's opposition-controlled congress yesterday rejected the self-proclaimed lawmaking authority of a new legislative body elected last month at the behest of President Nicolas Maduro, widening the political divide in the crisis-hit country.