(Trinidad Express) The Tobago Council of the People's National Movement (PNM) has received reports that a State security agency acquired and shipped 10,000 cellphones to Tobago in the past week, in a bid to steal Monday's Tobago House of Assembly (THA) election.
Council officials have therefore met with the Elections and Boundaries Commission (EBC) to voice its concerns over the reports which it believes to be credible.
Council PRO Dr Denise Tsoiafatt Angus said the EBC was advised of the report that the cellphones were intended for use in a plot to steal the THA election.
"It is claimed that potential voters will be approached to vote for a particular candidate and offered a sum of money to do so. While half of the sum will be paid up front, the remainder is paid when proof of voting is provided through an image of the completed ballot, taken in the voting booth and showing a mark in favour of the particular candidate," she said.
Angus said a similar situation had surfaced in 2007 for the THA election, and the EBC was forced to institute a ban on cellphones in the voting booth.
She said, however, the party was aware this ban cannot be enforced as it depended on the honesty of the voter and because persons are not subject to searches.
"One can also give up one's cellphone and retain another, and the polling station personnel will be none the wiser," Angus said.
Angus said the EBC has confirmed to the PNM that it plans to raise the issue with acting Commissioner of Police Stephen Williams.
She said her party is insisting the same measure used in the 2010 general election be enforced to ensure no one enters the voting booth with a cellphone on Monday.
Comments

(Trinidad Express) The treatment of persons at the Immigration Detention Centre is heartbreaking and inhumane says Khafra Kambon, chairman of the Emancipation Support Group.

(Trinidad Express) A magistrates' court employee charged with wasteful employment of the police after she allegedly made a false report that she was raped, appeared before a Princes Town magistrate yesterday.
TORONTO/MONTREAL, (Reuters) – The number of asylum seekers who illegally crossed the U.S.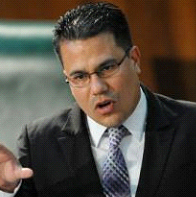 (Jamaica Gleaner) Decades of terrible fiscal policies, which have pushed Jamaica's debt burden to unbearable levels, have forced the country to seek alternative assistance, and set the platform for nations like China to partner with the island for mutual benefit, Senator Matthew Samuda has said.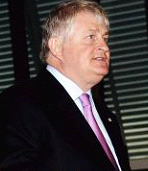 (Jamaica Gleaner) Digicel Group founder and chairman Denis O'Brien holds the largest stake in Deep Blue Cable, the new entity that aims to string the region with underwater fibre-optic cables.