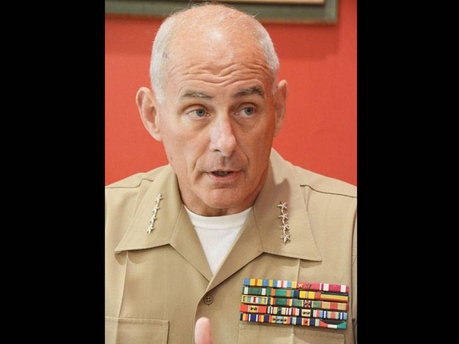 (Jamaica Gleaner) The man entrusted by the United States (US) to monitor the gamut of its military-related affairs in approximately 31 countries and 15 areas of special sovereignty in the Western Hemisphere is urging the Portia Simpson Miller administration to be unyielding in its efforts to rid Jamaica of corruption.
Commander of the US South Command, General John Kelly, last week declared that the Government of Jamaica needs to move decisively to root out the "cancer" of corruption at all levels.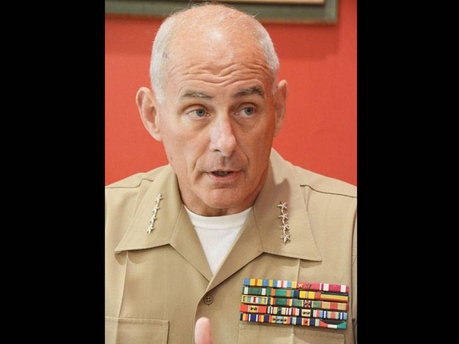 "You must purge the systems of corruption to the greatest degree possible, so that you can eliminate corruption," Kelly told The Gleaner in an exclusive interview during his brief visit to the island.
The military officer, who heads the body that is responsible for all US Department of Defence security contingency planning and operations in Central and South America and the Caribbean, accepted that corruption is everywhere, including in his homeland.
"Corruption exists everywhere … it exists in my country, it exists in your country," he said.
"It is a cancer … and we have various measures in place in the United States both at the federal and state levels to ensure that police departments remain as free of corruption as humanly possible," said Kelly.
On the 2012 Corruption Perception Index, published by Transparency International, the US is ranked at 19, while Jamaica is ranked at 83. Finland is ranked number one.
While stressing that Jamaica has tremendous professionals in both law enforcement and the Jamaica Defence Force, Kelly argued that the "cancer" must not be allowed to fester in the police, army or Government.
No compromise
He noted that similar measures exist in the US court system, as well as the country's military to deal with corruption.
"We have various practices in place that are aggressive in purging corruption … if corruption is found, the state must find a way to prosecute.
"You can't have a government that is corrupt," said Kelly.
"I think any good government, and I know your government is committed to this, must go after corruption, wherever and whenever you can find it."
Kelly's comments come amid activities being undertaken by the National Integrity Action (NIA) to highlight and sensitise Jamaicans as to the Cost of Corruption.
Recently, the head of Sierra Leone's Anti-Corruption Commission (ACC), Joseph Kamara, was in Kingston as the guest of the NIA and the bearer of a best-practice success story from one of the world's most challenged countries.
In pushing its anti-corruption message, the NIA made use of the visit of Kamara who is the commissioner of the ACC of Sierra Leone, West Africa.
The organisation stated that the objective of his visit was to expose the Jamaican public to Sierra Leone's experience in transforming that country's anti-corruption institution to make it more effective.
The NIA has been proposing a single anti-corruption agency with prosecutorial powers.
Comments

(Trinidad Express) Prime Minister Dr. Keith Rowley admitted yesterday that something went drastically wrong and was crooked in the procurement of the passenger ferry the Ocean Flower 2.
SANTIAGO, (Reuters) – A Chilean court on Monday ruled that a law legalizing abortion in certain cases is constitutional, a win for President Michelle Bachelet's centre-left coalition and for groups that have campaigned for years against the country's strict ban.
LAGARTO, Brazil, (Reuters) – Former President Luiz Inacio Lula da Silva on Monday accused Brazil's government of undoing social progress made during his years in office and vowed to restore it if he was allowed to run again next year.

(Trinidad Express) Sports Company of Trinidad and Tobago (SPORTT) has given Shanghai Construc-tion Group (SCG) until noon today to vacate and demolish buildings which have been illegally erected and occupied for more than a year on the eastern side of the National Cycling Velodrome in Couva.
CARACAS (Reuters) – Venezuela's opposition-controlled congress yesterday rejected the self-proclaimed lawmaking authority of a new legislative body elected last month at the behest of President Nicolas Maduro, widening the political divide in the crisis-hit country.