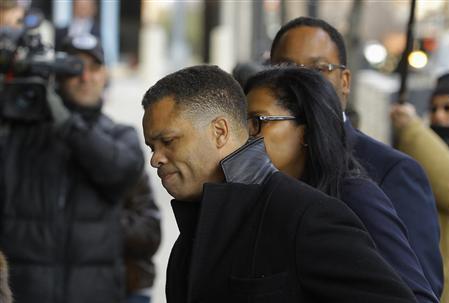 WASHINGTON,  (Reuters) – Former U.S. congressman Jesse Jackson Jr., the son of a civil rights leader and a one-time rising star in Democratic politics, pleaded guilty today to misusing about $750,000 in campaign money.
Jackson, 47, of Chicago, wept quietly as he entered the plea in U.S. District Court in Washington, where Judge Robert Wilkins accepted the plea.
"Guilty, your honor. I misled the American people," Jackson said after the judge asked his plea.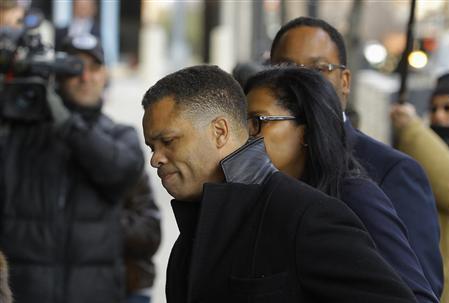 Under an agreement with prosecutors, Jackson faces up to five years – the maximum prison sentence allowed by law.
Wilkins scheduled sentencing for June 28.
Jackson's father, Jesse Jackson Sr., sat in the front row of a courtroom filled with family, friends and reporters during the hour-long hearing on Wednesday.
Comments

MEXICO CITY,  (Reuters) – Mexico's foreign minister is in Havana hoping to persuade Cuba, one of Venezuela's top allies, to help resolve the tense political situation in the beleaguered South American nation, according to a senior Mexican official briefed about the trip.
CARACAS, (Reuters) – Venezuela's new legislative superbody yesterday gave itself the power to pass laws, superseding the opposition-led congress and fueling criticism by government adversaries that socialist President Nicolas Maduro is consolidating a dictatorship.

(Trinidad Express) The treatment of persons at the Immigration Detention Centre is heartbreaking and inhumane says Khafra Kambon, chairman of the Emancipation Support Group.

(Trinidad Express) A magistrates' court employee charged with wasteful employment of the police after she allegedly made a false report that she was raped, appeared before a Princes Town magistrate yesterday.
TORONTO/MONTREAL, (Reuters) – The number of asylum seekers who illegally crossed the U.S.