(Jamaica Gleaner) Jamaica's image will take a beating across the globe this week as the deadly lottery scam goes before the United States Senate and will be featured on a major American television network.
The Senate hearings, which are divided into two panels, will start today with Kim Nichols, the daughter of an elderly scam victim from the state of Maine, scheduled to share her father's experience. Major Bill King of the York County Sheriff's Department in Maine and representatives of the American Association of Retired Person are also scheduled to testify before US lawmakers on the first panel of the hearings.
On the second panel, US legislators will ask bureaucrats to explain what they have been doing to tackle the scam, which has fleeced elderly victims of millions of US dollars.
In January, The Gleaner reported that two US legislators from Maine were taking steps to take the billion-dollar scam to the attention of Congress.
Their move was fuelled by reports that Jamaican 'phone scammers' had bilked some 200 elderly victims of more than US$13 million (approximately J$1 billion) across the states of Maine, New Hampshire, and Vermont in the last seven months of last year. King told The Gleaner then that that was just the tip of the iceberg, and it was a sign that the scammers were continuing to operate unchecked.
Comments

(Trinidad Express) The treatment of persons at the Immigration Detention Centre is heartbreaking and inhumane says Khafra Kambon, chairman of the Emancipation Support Group.

(Trinidad Express) A magistrates' court employee charged with wasteful employment of the police after she allegedly made a false report that she was raped, appeared before a Princes Town magistrate yesterday.
TORONTO/MONTREAL, (Reuters) – The number of asylum seekers who illegally crossed the U.S.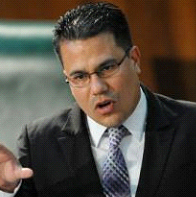 (Jamaica Gleaner) Decades of terrible fiscal policies, which have pushed Jamaica's debt burden to unbearable levels, have forced the country to seek alternative assistance, and set the platform for nations like China to partner with the island for mutual benefit, Senator Matthew Samuda has said.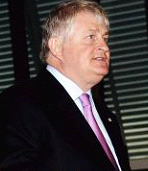 (Jamaica Gleaner) Digicel Group founder and chairman Denis O'Brien holds the largest stake in Deep Blue Cable, the new entity that aims to string the region with underwater fibre-optic cables.