WASHINGTON,  (Reuters) – The United States today held back recognition of leftist President-elect Nicolas Maduro and called on the Venezuelan government to respect the right of free assembly after violence at opposition protests over a disputed election.
Last weekend's razor-thin election victory by Maduro, the chosen successor of the late socialist President Hugo Chavez, has been rejected by his rival, Henrique Capriles, who is alleging voting irregularities and calling for an audit of the ballots. Seven people have died in opposition-led protests.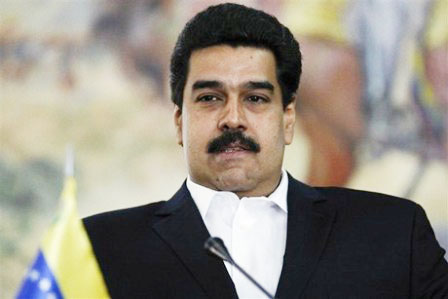 Secretary of State John Kerry said the United States had not decided whether to recognize Maduro as president.
"That evaluation has to be made and I haven't made it," Kerry told the House of Representatives Foreign Affairs Committee. "We think there ought to be a recount," he said.
"Obviously, if there are huge irregularities, we are going to have serious questions about the viability of that government," Kerry added.
White House spokesman Jay Carney urged all to refrain from violence and other actions that could raise tensions in the South American oil-producing nation.
"We call on the Venezuelan government to respect the rights of Venezuelan citizens to peaceful assembly and free speech," Carney said in a statement.
Carney said that Washington "notes the acceptance by both candidates for an audit of the ballots and supports calls for a credible and transparent process to reassure the Venezuelan people regarding the results."
Maduro initially accepted the proposal for a full audit of the close election, but backtracked and hardened his stance against it.
During Chavez's 14-year tenure, Venezuela was the U.S. government's main irritant in Latin America and the former soldier frequently invoked "imperialist" plots against him.
Around the Web