(Trinidad Express) A 17-year old San Fernando girl reported missing three days ago was found dead on Wednesday in Princes Town.
Sunshine Alfred, a trainee with the Civilian Conservation Corps, of Orchid Gardens, Pleasantville, was discovered by a resident of Cedar Hill Village.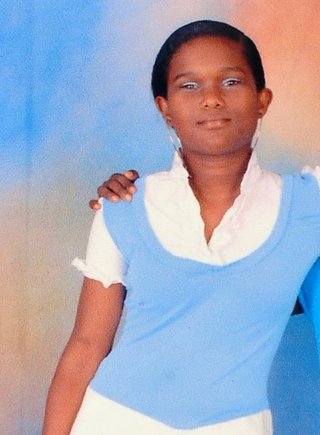 Police said around 5.20 p.m. the man was walking along Solomon Trace when he got a foul stench and found the body of the teenager roadside.
The body was clad in a white striped top, and blue jeans. She wore no shoes.
The body was examined by District Medical Officer Dr Ragoobar who ordered the body removed to the Forensic Science Centre, St James where an autopsy was performed.
Pathologist Dr Valery Alexandrov determined that Alfred was stabbed three times in the neck, likely with a screw driver, and was also beaten on the head.
Alfred was reported missing by her family three days ago to the police.
Police have information that a the girl's male companion had last seen her on Monday, getting into a taxi at Tarodale Gardens, St Clements. The taxi was headed into San Fernando.
A party of police officers led by Acting Senior Superintendent Cecil Santana, Homicide Division (South) and Princes Town CID and Southern Division Task Force visited the scene.
Around the Web