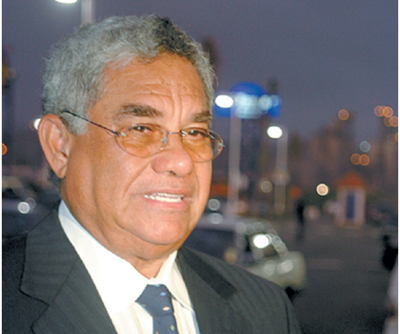 (Trinidad Guardian) The world recession and not mismanagement was responsible for the collapse of the CL Financial empire, former CL Financial chairman Lawrence Duprey says. In an exclusive interview in Fort Lauderdale, Florida, last week, Duprey told the T&T Guardian that the 2009 recession, which resulted in the drastic decline of international trade and the shrinking of the economy, ultimately led to the company's collapse. "It's the downturn and the bubble that burst that hurt the company," he said. "It's not mismanagement, or what I do or what anybody else did." "When you measure the numbers, you could see that could not happen. When you measure the numbers, you could see that mismanagement couldn't cause CL Financial to come down, it had to be the economy."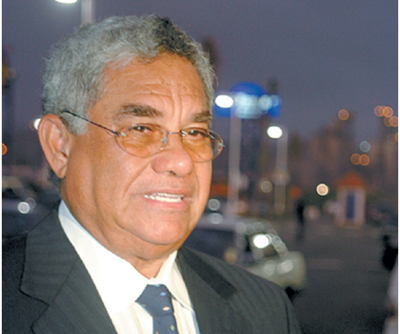 Although he refused to comment or entertain questions on the recently-concluded commission of enquiry into the collapse of Clico because of the ongoing criminal probe and civil matters before the courts, Duprey said when Clico was established, its aim was to assist poor people and improve development among youths in sport and culture. "It was to build an economy that can provide an exceptionable standard of living for our people," he said. "We didn't want to be rich, we just wanted to be comfortable." He said T&T is a small population and "in a small state, you have to determine your own future. In a small state, you have to build on savings." He said people who save always want to grow big and Clico was a generator of finance.
"We were the caretaker of the people's savings," he said. "That's why it is ridiculous to say that I'm going to do something wrong because I know I am a caretaker of plenty people's savings. Mentally, I helped them save. I also helped them to be better people through their savings."
Duprey said Clico encouraged people to save and contrary to what is being said, he never bought a yacht or Mercedes Benz with the company's savings. "I had a Mercedes, but I end up driving my Honda. My Honda was about 18 years old and that satisfied me, wherever I wanted to go," he said. Duprey said he assisted people with savings plans and a lot of those people made sacrifices when saving to purchase policies. Adding that he has never been in T&T long enough to know what is occurring, Duprey also said those speaking ill of him do not know him. Duprey was initially slated to give evidence at the recently-concluded enquiry, but subsequently indicated to lone commissioner Sir Anthony Colman, QC, that after consultations with his legal team, he would not be appearing because of the criminal probe against him. Several people who appeared before the enquiry gave testimony about the alleged mismanagement at Clico. The Government has so far spent some TT$25 billion on bailing out Clico.
Comments

(Trinidad Express) Prime Minister Dr. Keith Rowley admitted yesterday that something went drastically wrong and was crooked in the procurement of the passenger ferry the Ocean Flower 2.
SANTIAGO, (Reuters) – A Chilean court on Monday ruled that a law legalizing abortion in certain cases is constitutional, a win for President Michelle Bachelet's centre-left coalition and for groups that have campaigned for years against the country's strict ban.
LAGARTO, Brazil, (Reuters) – Former President Luiz Inacio Lula da Silva on Monday accused Brazil's government of undoing social progress made during his years in office and vowed to restore it if he was allowed to run again next year.

(Trinidad Express) Sports Company of Trinidad and Tobago (SPORTT) has given Shanghai Construc-tion Group (SCG) until noon today to vacate and demolish buildings which have been illegally erected and occupied for more than a year on the eastern side of the National Cycling Velodrome in Couva.
CARACAS (Reuters) – Venezuela's opposition-controlled congress yesterday rejected the self-proclaimed lawmaking authority of a new legislative body elected last month at the behest of President Nicolas Maduro, widening the political divide in the crisis-hit country.