(Trinidad Guardian) China came bearing gifts in its recent visit, but T&T has to exact certain concessions to ensure "it isn't rolled over by the juggernaut that has now become China."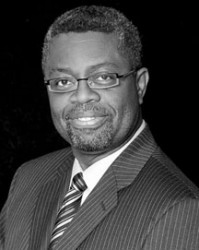 This was the view of director of the Institute of International Relations at The University of the West Indies (UWI), St Augustine campus Prof W Andy Knight.
He said, "China is not just saying we want to engage with you…we want to give you funds, loans, grants and whatever is necessary in order for you to develop your infrastructure projects and so on, and we are here to help you and usually there are no strings attached to their funding on the surface but as you know, nothing comes free.
"You don't get anything for free, so I think one of the things you have to be concerned about as a country is that when you have big powers offering you these gifts or these loans, you have to make sure that you exact certain concessions from them."
He said China was very aggressive in terms of trying to get resources, trying to spread the new "China dream" similar to the American dream.
Knight, a Barbadian by birth, spoke with the Sunday Guardian at his office, saying it was an historic moment for T&T to have the visits of the two major powers of the globe—the US and China.
He said the US as a hegemonic power and China as an emerging hegemon were competing for interest in the region.
Knight said, "They (China) realise now that they can be the next hegemonic power but with hegemonic power comes responsibility as well, so you have to spend money and engage in international institutions in a substantive way if you're going to be a leader of the globe."
Concessions must benefit people of T&T
Knight said he viewed T&T as a country with potential "to punch above its weight" at the international level.
"It has resources that many countries would die for. It has some smart people that could actually push a certain agenda at the international level and what it needs now is a strategy to really punch above its weight within multilateral institutions," he said.
He's had a distinguished career as an academic and scholar in Canada.
He was the head of the Department of Political Science at the University of Alberta before he assumed the position of director at UWI in January.
He is on a five-year secondment "to breathe life into the institute."
Knight said it was no coincidence that there were two visits within a week from US vice president Joe Biden and China president Xi Jinping because it was a competition between the two big powers.
Biden and his wife Jill visited on May 27-28 and were followed by Xi and his wife Peng Liyuan on May 31-June 2.
Knight said T&T was caught in the competition as a small-island state because it depended on both powers for assistance.
"If we can be completely independent of the big powers we can avoid the game, but the reality is that small states don't usually have much of a choice and they get caught up in the vortex of the competition between the two powers.
"But what you can do as a small state is to be smart enough to make sure that whatever concessions you're able to exact from one power or the other is to the benefit of your people."
T&T has what China needs
According to Knight, it was significant that a Chinese president had visited the English-speaking Caribbean for the first time.
"A large part has to do with the fact that Trinidad is considered to be one of the leaders in the region.
"It is a rich country for a developing country. It has oil and gas—the things that the Chinese need and energy sources that they also need.
"It has a number of other possible elements that could be used for trade with China," he said.
Knight said T&T has been supportive of China ever since 1970 when China became a member of the United Nations Security Council of the United Nations General Assembly. He said Trinidad was one of the few countries in the region that supported one China policy.
He said, "The Chinese has always remembered that and this is in some ways a payback for the Chinese to make sure they recognise Trinidad's longstanding allegiance to them."
Around the Web