(Jamaica Gleaner) Opposition spokesman on foreign affairs and foreign trade, Dr Christopher Tufton, has stopped just short of describing the staging of diaspora conferences as a waste of time, arguing that Jamaica has yet to benefit significantly from the planning of these events.
"If previous diaspora conferences will determine how this one will be conducted and concluded, it would have been a scenario where we would not have maximised on the planning and the resources spent to organise these events," Tufton said during a Gleaner Editors' Forum held at the newspaper's Kingston offices last Friday.
The fifth staging of the biennial Jamaica Diaspora Conference opened yesterday in Montego Bay, St James, and will end on Wednesday. It is being held under the theme 'A Nation on a Mission: Jamaica-Diaspora Partnership for Development'.
"For some diaspora persons, it represents a nice holiday; for some, it represents a nice social event to have a drink and visit family," Tufton said.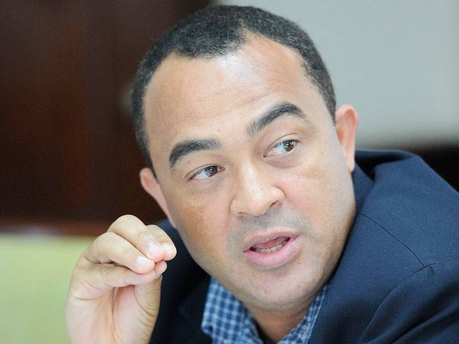 He added: "While all of that is important, the fundamental role and feature of the diaspora approach that we should be pursuing now is to find out how we can use the diaspora to achieve growth and development.
"These conferences have not focused on the right things and the margin of error has been sufficient not to maximise the return, and to bring a very important resource – Jamaicans living abroad – to the table to discuss critical issues," Tufton said.
But Arnaldo Brown, the minister of state in the foreign affairs ministry, who has responsibility for the diaspora, said a change is being made, starting this conference.
"Investment (and trade) was not an emphasis in the others, which is one of the major differences with this conference," Brown said.
He said Jamaica Trade and Invest (JAMPRO) would be providing a menu of investment options to members of the diaspora with a view to having them put their money into Jamaican projects.
"In terms of aligning of priorities and the issues of economic survival, I think this conference understands and underscores that," the minister said.
Brown said expatriates held the view that they were being called upon to give to Jamaica while receiving nothing in return.
"This conference is seeking to change that perception by providing them with a value proposition. We are saying that Jamaica is open for investment and we are saying that there is a great likelihood that you will find a great return on your investment.
Phillip Mascoll, an executive member of the Jamaican Diaspora Canada Foundation, said the absence of structure has prevented Jamaica from tapping resources in the diaspora.
"The first conference ever said 'Harnessing the Potential'. Have we harnessed it? Not in any way at all. We simply have not got organised," Mascoll said.
In the meantime, Tufton has called for a study on the diaspora to fully understand and exploit its potential.
"I am not convinced that as a country we fully understand the make-up and the components of the group classified as the diaspora," Tufton said.
Tufton said a diaspora policy should be with the aim of engaging overseas Jamaicans on a more consistent basis.
"Love alone for the geographic space called Jamaica is not going to be enough. The reason why people are part of the diaspora is not because they don't love Jamaica, it is the economic reality primarily that has driven them to where they are and because they are more comfortable, and while they will visit and maintain a link, if you want them to help us solve the problems that we have as a country, we are going to have to do a lot more than that," Tufton said.
Brown, however, said Jamaica has not been able to maximise the returns on engaging the diaspora because of the absence of a coherent policy framework to facilitate the around four million Jamaicans living overseas.
"The conference is not going to be the magic wand, but will be the start of a process that is going to engage the diaspora in all its facets and in a sustained way," Brown said.
He added: "If we are going to engage them, it must be structured, it must be diverse, and it must be sustainable and consistent, and that is what we are doing in seeking to put in the institutional framework out of this conference to allow that to happen, and I am confident that it is going to happen."
The institutional framework Brown speaks of is the production of a diaspora and development policy and an international migration and development policy.
Around the Web