(Barbados Nation) Commissioner Darwin Dottin has been removed as head of the Royal Barbados Police Force (RBPF) after nine years on the job.
His marching orders were issued yesterday in a document from the Police Service Commission (PSC) which stated that he was being retired in the public interest with immediate effect.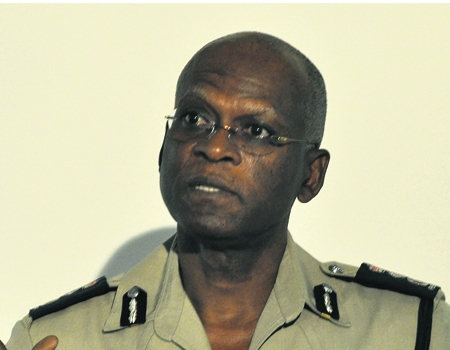 The PSC also named Assistant Commissioner of Police Tyrone Griffith to act as interim boss of the RBPF.
This latest controversy came just 24 hours after the SUNDAY SUN broke the story about the PSC's recent removal of Dottin from any involvement in the selection process to fill the vacant post of Deputy Commissioner. That story also reported on the PSC's plans to take action against the top cop.
When contacted last night, Dottin, who at age 63 still legally had four more years on the job, declined to comment on the matter.
Attorney General Adriel Brathwaite told the DAILY NATION he could not comment on the issue "at this time".
The action taken to send  Dottin on administrative leave has been described by Opposition Leader Mia Mottley as an assault on a key institution that is required to protect democracy and the people of this country.
Mottley said this move was unprecedented in the history of modern Barbados.  "This is another aspect of the rapidly emerging Barbados with a type of leadership to  which we are not accustomed and which we cannot fathom.
"In my view it is an assault on one of the key institutions that is required to protect our democracy and our people.  It is  disconcerting that the people of Barbados would learn of this development as an unsourced story on radio. Both the Prime Minister and the Attorney General have a duty to come urgently and explain to the people of Barbados no later than today Tuesday why the Commissioner has been so shabbily treated after the Force was showered with praise only last week  for a job well done," she said.
Mottley said this was a sad day in this country's history, especially following what she described as "very unsavory and reckless"comments made by Minister of Education Ronald Jones  last week in Parliament.
"It  is clear that the national consultation on the 27th June must go beyond the economy to the alarming rate of decline at all levels and in all spheres in the country. Bajans simply feel that Barbados today is on the wrong track and moving in the wrong direction," she said in a statement.
Around the Web