(Barbados Nation) An American professional organization has slammed a local doctor for purporting to be affiliated with it, and has told him to stop making the claim.
This is the latest twist in the saga about the qualifications of Guyanese, Barbados-based cardiologist Dr Alfred Sparman.
The day after he called a media briefing last Tuesday to respond to his registration as a cardiologist, the American College of Cardiology (ACC) wrote him, saying: "It has come to our attention that you are representing yourself as a member, and specifically an FACC or Fellow of the American College of Cardiology. As you know from the college's correspondence to you on February 2, 2013 (copy enclosed), your application has been denied.
"You are not a member or FACC of the American College of Cardiology and you may not represent yourself as such," continued the letter, dated last June 19, which was signed by Rose Marie McMahon, the ACC's associate director, Member Services.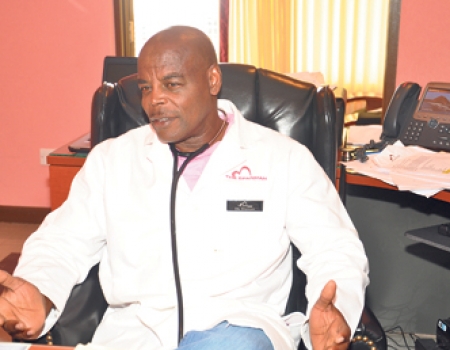 In the other letter referred to, which was dated last February, the ACC's Credentialling & Membership Committee stated that it met on January 11 to "once again" review Sparman's application for membership and denied it because the application did not meet the requirements for membership.
It was explained to Sparman in that letter that in January 2010 when he submitted the application for membership, he was asked to complete the process by responding to two requests, which he did not. He was asked to give: "a detailed explanation for answering 'yes' to the four disclosure questions in 2010; [and an] explanation of suspension of the American Board of Internal Medicine board certification in 1998".
Around the Web