(Jamaica Gleaner) Broadcaster Wayne Whyte and his co-accused Safari Farr are to be sentenced next month after they yesterday pleaded guilty to gun charges arising from an April 2012 attack on journalist Jody-Ann Gray.
Late yesterday, Police Commissioner Owen Ellington commended detectives from the St Catherine South Police division for "an air-tight investigation", which he credited for the guilty plea.
The men, who have been in custody since they were arrested in April last year, pleaded guilty to wounding with intent, illegal possession of a firearm and illegal possession of ammunition.
Justice Courtney Daye has put off sentencing until July 5.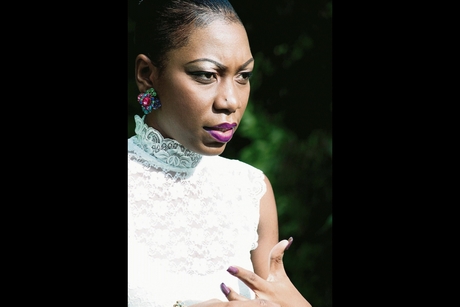 The case had been set for trial yesterday in the Gun Court.
Gray was attacked as she arrived home in Cedar Grove, Portmore, St Catherine, on April 4 last year. She was seven months pregnant at the time.
Director of Public Prosecutions Paula Llewellyn and Crown Counsel Yanique Gardener, in outlining the facts of the case, said White and Gray were involved in an intimate relationship for a year, and during that time, Gray became pregnant. Whyte told her to get an abortion but she refused and Whyte stopped communicating with her for seven months.
Whyte called her on April 2, 2012, feigning concern for her well-being and enquiring about her plans for the baby.
On April 4, 2012, as she drove up to her gate, a man who was later identified as Farr, came out of a motor car and shot her in the face.
While the police were taking Gray to the hospital she pointed out the motor car which was travelling ahead of the police car. The police intercepted the motor car which was being driven by Whyte. Farr and another man were also in the motor car.
Whyte shouted: "Mi a JP, mi a JP. A dem shoot her, shoot dem, shoot dem."
They were all taken into custody and the third man later gave a statement outlining what took place and became a witness for the Crown.
Llewellyn has commended the police for their quick response in helping to save the life of Miss Gray and her unborn baby and apprehending the men.
Cops 'did well'
In his statement, Ellington said: "The detectives have done very well in bringing closure to this matter. This is the kind of outcome we would like to see more of, but it requires that officers improve their investigative techniques and consistently prepare air-tight cases. The case preparation must be done at a level that leaves no room for guilty individuals to waste the court's time searching for opportunities to exculpate themselves."
Gray, who was at court yesterday, told The Gleaner she was grateful to the police for their professionalism and the care they took in her overall well-being and the safety of her unborn child. She said she wanted to encourage victims of any crime that it is important to stand up for justice and also to be available when they are called.
"This is the only way we can help to reduce the level of crime," Gray added.