(Barbados Nation) Make the CLICO forensic audit public or face the wrath of the Opposition.
That's the gauntlet Opposition Leader Mia Mottley threw down to the Freundel Stuart administration yesterday as she reported that Government may be called on today to guarantee a B$365 million bond issue to help resolve the CLICO problem.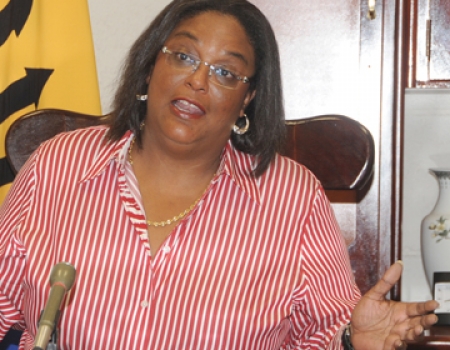 The court-ordered forensic audit into the assets and records of CLICO International Life (CIL) was filed by the judicial manager's legal representative in the Supreme Court last Friday.
Over the weekend the Barbados Investors & Policyholders Alliance (BIPA) said it was appalled that the court's approval was being sought "to keep the final forensic audit sealed from the public of Barbados, giving only as its reason that 'the report contains sensitive information about the operations of the respondent (CLICO), its subsidiaries, CLICO Holdings (Barbados) Limited and the activities of officers and agents of these entities' ".
Around the Web