(Trinidad Express) This was the prevailing sentiment among victims of the 1990 coup attempt, as they strongly condemned yesterday's march by insurrectionist Yasin Abu Bakr.
Yesterday was the 23rd anniversary of the coup attempt—an event which saw 114 Muslimeen storming the Parliament and other places, shooting the former prime minister and former national security minister, holding them and others hostage for six days, leaving a trail of death and destruction in the capital city.
"Unprincipled!" former minister Gloria Henry declared. "They were traitors to the country. What they did was all wrong. It was treason. It was unlawful. You can't just allow them to celebrate and glorify it!" she stated.
In deference to the entire country, in deference to people who lost their children and children who lost their parents, in deference to people whose businesses never woke up after 1990 and all those people who suffered, the Muslimeen does not have the right to make people feel they (the Muslimeen) did something that was in any way justified, she said.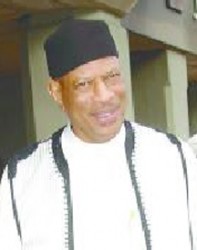 Former finance minister Selby Wilson, who was one of the targets of the Muslimeen's brutality and who had been pistol-whipped inside the Red House, said if there was any nexus or association between the march and 1990, then "they (the authorities) have no right to condone that kind of action".
Wilson said for years people in authority have been condoning actions of Abu Bakr "and that has empowered him. And this is just a continuation of that attitude. It is a continuing pattern of behaviour which empowers Abu Bakr and makes him feel invincible—that he can get away with anything and he can get his way when he wants. And that is what I object to". "I think the police should not have permitted it, especially in this kind of environment where people are tending to glorify crime and corruption," he added.
Wilson said Abu Bakr was "celebrating what he thinks is a victory" and that fact that no commission, court or any other secular autho­rity appeared to be able to stop him. "Now he picks up himself to march and tell people they don't know that whole truth. Brazen man!" Wilson said.
Former minister Jennifer Johnson, who was also held hostage, said she was appalled. "How could you be granting permission for people who have committed such an atrocious crime against the Parliament and the people of this country, to march in honour of what? Unbelievable!" she said. "But we have become a society where anything goes, so that's where we are," she said. Johnson said the Muslimeen were the protagonists in 1990, they committed the acts, they were responsible for the deaths of so many people in 1990.
"The agency responsible for gi­ving that permission should have thought again," Johnson advised. "Look at the history, look at what the entire thing was about and ought to have reviewed it (the decision to allow the march)," she added. She said people may have forgotten.
Johnson said it was the third year the Parliament was having no commemoration. "Where else (in the world) would that happen against our Parliament, and we are not having the smallest ceremony to commemorate and remind people of what happened?" she said.
Journalist Raoul Pantin, who was one of some two dozen hostages held at gunpoint in Trinidad and Tobago Television by Abu Bakr and his men for six days, said he found it incredibly difficult to believe the authorities would give Abu Bakr permission to stage a march, "the 23rd anniversary of that criminal outrage".
"Other than commemorating one of the vilest criminal onslaughts against democratic rule in the country's history, what is the purpose of such a march?" he asked. "Bakr and his cohorts can certainly celebrate the fact that they have escaped the full brunt of the law for their heinous crimes, but why should the authorities collaborate in this? Have the authorities taken leave of their senses?
"Frankly, I think the Trinidad and Tobago Regiment, whose soldiers put down that insurrection, should stage their own public march to commemorate their victory over the forces of evil. And they should be joined in this by all law-abiding citizens," Pantin said.
Wendell Eversley, who was a hostage in the Red House and who saw Lorraine Caballero bleed to death, said he was surprised Abu Bakr was given permission to march.
He recalled that Caballero had a six-month-old daughter at the time. Eversley lamented there was nothing being held by the Parliament to commemorate the event. He said he spoke to two Government officials about at least having the internal flame lit in time for today. He said he would be walking from the Arima Dial to the Eternal Flame, and would then be sitting in front of the Red House from about noon to 6 p.m. and laying a wreath today, together with the leader of the Congress of the People Prakash Ramadhar.
He said he wrote to the Prime Minister, the Opposition Leader and the Independent Liberal Party leader about commemorating the event. Every September 11, public officials go to the US Embassy to pay their respects to those who lost their lives, he added. "We have a by-election. What that have to do with 1990 and its commemoration? Send somebody in Government (and Opposition) to represent. It is only every five years they recognise those who lost their lives," he said.
Major General Ralph Brown, who played a key role in the military putting down the insurrection, said he did not like the idea of Abu Bakr's march, but once it was a peaceful march, he did not see how the police commissioner could deny permission.
"But he (Abu Bakr) is very insensitive. I don't know what there is for him to celebrate in that (event)," Brown said.
Around the Web