(Trinidad Express) THE State is ready to begin calling witnesses in the five-year-old case against Reshmi Dipnarine, the woman charged with twice raping a 17-year-old boy.
State attorney Trevor Jones yesterday told the court that the alleged victim and his mother were present in court and the prosecution was ready to begin the preliminary enquiry.
"I would like to start this morning… Given the nature of the matter, I would like to start, despite the challenges of the State… I would love to start my matter," Jones said.
He said the longer the case took to get off the ground, the harder it will be for him to prosecute.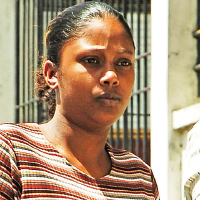 Deputy Chief Magistrate Mark Wellington, presiding in the San Fernando First Magistrates' Court, set the hearing to begin the next three weeks.
In 2008, Dipnarine, who was then 21 years old and living in Freeport, was charged that on March 30 and April 4 of that year, she had sexual intercourse with a teenager without his consent at Teak Avenue, Claxton Bay.
The indictable charge was laid by Constable Harripersad of St Margaret's Police Station.
Dipnarine is out on $80,000 bail and is under a court order to stay 100 feet away from the alleged victim.
Her attorney Dexter Bailey was not present in court yesterday, Deputy Chief Magistrate Wellington said the defence lawyer had been regularly appearing in the case and was "quite anxious" to begin.
Wellington adjourned the matter to August 29.
Around the Web