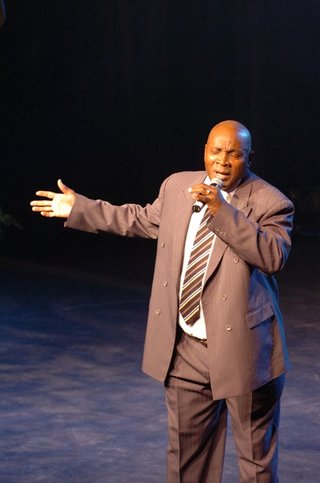 (Trinidad Express) The Mighty Sparrow (Slinger Francisco) is responding and his family has expressed the hope he will recover from his coma.
The family issued a brief statement on Sparrow's condition yesterday.
It reads –
The family of Dr Slinger Francisco The Mighty Sparrow is pleased to announce that he is responding well to treatment and we are very hopeful that he will continue to recover from the coma.
We will maintain communication regarding his condition. The family thank all fans, friends and the general public for the prayers and ask you continue praying for Sparrow.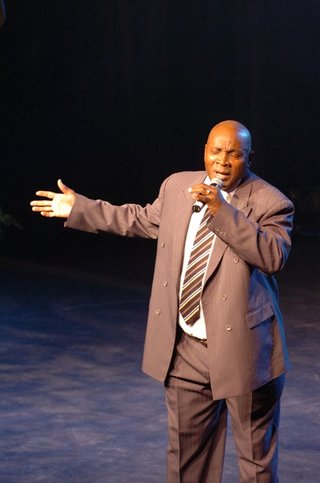 The Calypso King of the World's son, Anthony Francisco told the Express last week that his father is improving slowly and, "Very much alive. No matter what you hear from anybody or anywhere, do not react to or believe any of it until you hear it from his wife or his children."
Francisco said the constant calls from people saying they heard Sparrow had died and all the postings on social media is upsetting the family who just want to focus on prayers and positive energies towards Sparrow recovering.
"Please do not believe the rumours and jump to conclusions. If there is any change whatsoever you will hear it from us," Francisco said.
Sparrow has been in a hospital in Queens, New York for the past two weeks.
Comments

(Trinidad Express) Sports Company of Trinidad and Tobago (SPORTT) has given Shanghai Construc-tion Group (SCG) until noon today to vacate and demolish buildings which have been illegally erected and occupied for more than a year on the eastern side of the National Cycling Velodrome in Couva.
CARACAS (Reuters) – Venezuela's opposition-controlled congress yesterday rejected the self-proclaimed lawmaking authority of a new legislative body elected last month at the behest of President Nicolas Maduro, widening the political divide in the crisis-hit country.
APUI, Brazil (Reuters) – The small town of Apui sits at the new frontline of Brazil's fight against advancing deforestation in the Amazon rainforest, where vast forest fires belch jet black smoke visible for miles and loggers denude the jungle.

MEXICO CITY,  (Reuters) – Mexico's foreign minister is in Havana hoping to persuade Cuba, one of Venezuela's top allies, to help resolve the tense political situation in the beleaguered South American nation, according to a senior Mexican official briefed about the trip.
CARACAS, (Reuters) – Venezuela's new legislative superbody yesterday gave itself the power to pass laws, superseding the opposition-led congress and fueling criticism by government adversaries that socialist President Nicolas Maduro is consolidating a dictatorship.