UNITED NATIONS/MOSCOW (Reuters) – Diplomats from five key nations kicked off talks yesterday on a Western-drafted UN Security Council resolution to eliminate Syria's chemical weapons even as France and Russia clashed over Moscow's insistence that Syrian President Bashar al-Assad is innocent in an August 21 poison gas attack on civilians.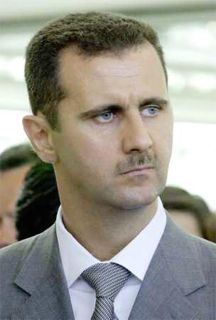 The negotiations in New York among the American, British, French, Russian and Chinese diplomats focused on a draft resolution on Syria's chemical weapons arsenal to be put before the 15-nation UN Security Council.
The US-British-French draft is intended to support an American-Russian deal reached in Geneva last Saturday calling for Syria to account for its chemical weapons within a week and for the removal and destruction of the arsenal by mid-2014. UN diplomats said it remained unclear when a vote on the resolution could take place. The current draft leaves the door open to the use of force in the event of non-compliance by Syria, though diplomats said Russia would almost certainly demand such provisions be deleted.
Meanwhile, Israel, Syria's neighbour that has been warily eyeing a civil war that has killed 100,000 people since 2011, shifted from its non-committal public stance and said it wanted to see Assad toppled.
President Barack Obama, who had threatened US military strikes in response to the August attack, said even with the deal to get rid of Syria's chemical weapons, ultimately there must be a political transition in Syria in which Assad gives up power.
"Keep in mind that it's very hard to imagine that civil war dying down if, in fact, Assad is still in power," Obama told the US Spanish-language network Telemundo.
Obama said it remains his goal to "transition" Assad out of power in a way that protects religious minorities and ensures Islamist extremists are not gaining ground in Syria.
"But you know, we're going to take this one step at a time. The first step right now is to make sure we can deal with the chemical weapons issue," Obama said.
The meeting of diplomats from the five permanent, veto-wielding powers of the Security Council came a day after UN investigators confirmed the use of sarin nerve agent in the August 21 attack. The United States, Britain and France said the report proved beyond any doubt that Assad's forces were responsible.
The UN report's findings triggered sharp disagreement at a meeting in Moscow of the top diplomats from Russia and France. Russia has been Assad's most powerful backer during the civil war, delivering arms and – with China – blocking three UN resolutions meant to pressure Assad.
Sitting beside French Foreign Minister Laurent Fabius at a news conference, Russian Foreign Minister Sergei Lavrov said the report produced no proof that Assad's troops carried out the attack and that Russia still suspected rebel forces did it.
Fabius took the opposite view, saying the report left no doubt that Assad's forces were to blame for the attack that the United States says killed more than 1,400 people. Washington has blamed Syrian government forces. Assad's government blames the rebels.
"When you look at the amount of sarin gas used, the vectors, the techniques behind such an attack, as well as other aspects, it seems to leave no doubt that the regime is behind it," Fabius said.
Lavrov acknowledged that the investigators' report proved that chemical weapons had been used but that "there is no answer to a number of questions we have asked," including whether the weapons were produced in a factory or home-made.
"We have very serious grounds to believe that this was a provocation," Lavrov said.
Around the Web