(Jamaica Gleaner) IN A prayerful tone, former Junior Minister for Transport and Works Richard Azan yesterday indicated that his exoneration by the director of public prosecutions (DPP) proved that "God is God".
Insisting, at first, that he would not comment on the DPP's ruling, Azan relented after being pressed and said: "There is only one God I serve … the One above."
At the same time, Azan's attorney, Abe Dabdoub, quipped: "If anybody should resign, [it] is the new contractor general who doesn't know his authority."
The attorney accused Contractor General Dirk Harrison of "intellectual dishonesty", but in a quick response, the contractor general told The Gleaner, "I refute that."
Dabdoub also served notice that he would be taking the matter to court.
"An application for judicial review is being drafted and will be brought to court [with] dispatch. He (Harrison) will have his opportunity to reject my assertions and prove otherwise," charged Dabdoub.
In a 21-page report, DPP Paula Llewellyn yesterday cleared Azan, contractor John Bryant, and constituency secretary Bridget Daley-Dixon of any criminal action under the Corruption Prevention Act.
NO SURPRISE
This came as no surprise to Dabdoub, who argued that he had long come to the conclusion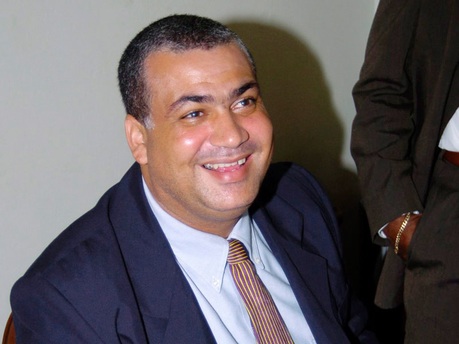 that the contractor general's report was a "high piece of intellectual dishonesty, cowardly designed to be released just before the PNP conference".
Harrison dismissed Dabdoub's claim, declaring that his "calendar does not work off political agendas".
However, Dabdoub contended that the contractor general ought to have known that he had no authority under law to enquire into the matter, as there was no contract between his client, the parties involved, and the Government.
"From the moment he said that he finds that there is no contract, he should have closed the case there. So he exceeded his authority," Dabdoub asserted.
The contractor general, however, claimed that he carried out his probe "based on what I thought was warranted".
But Dabdoub castigated the contractor general for "literally defaming Mr Azan".
He told The Gleaner that his only regret was that his client did not take his advice not to resign.
Azan tendered his resignation last Friday, following vociferous calls from the Opposition Jamaica Labour Party for him to step down as junior minister.
"I do hope that the prime minister will reappoint Mr Azan with dispatch, so that government work can go on," Dabdoub added.
In her findings, Llewellyn said the material submitted by the contractor general was not sufficient to prove to the requisite standard required by the criminal law.
This, she said, applied to Azan, Bryant, and Daley-Dixon.
Last week, Harrison referred his findings to the DPP for consideration of whether the conduct of the named persons gave rise to a conspiracy to defraud the revenue of the Clarendon Parish Council and/or any other criminal acts.
Around the Web