(Trinidad Guardian) The Integrity Commission, the transparency watchdog agency for public officials, was yesterday described as a "toothless tiger" by its chairman Ken Gordon. Legislation to strengthen the provisions to compel people in public life to file declarations has already been drafted, Gordon said, and will be made public. The chairman was speaking to reporters at a symposium discussing the teacher's role in the commission's Do it Right competition, at Hyatt Regency hotel, Port-of-Spain. Recently the commission published a list of people in public life, including politicians and state-board members, who have failed to comply with the strict requirements of the Integrity in Public Life Act.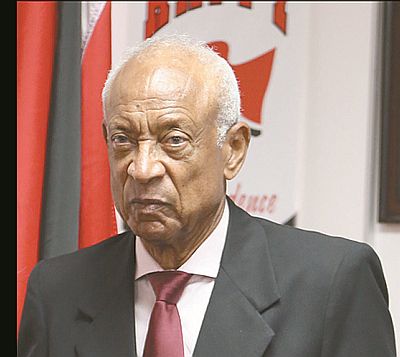 Gordon said the problem of compliance has been going on for over 25 years. "Something was wrong because we lacked the enforcement of powers which should be there and we are now seeking the authority to go forward," he said. The Commission, he said, was now trying to amend the Act, to ensure better clarity on how the body should react when someone in public life fails to comply. "We are seeing what is wrong and what needs to be done. We don't have the teeth to take us forward and so we can't go forward logically and do what would we would like to do, and we are making recommendations to change that. We are almost like a toothless tiger, meaning we are told that we should do certain things but it's not spelled clearly out how we do those things, and we are trying to amend the IPLA (Integrity in Public Life Act)," he said.
Gordon said consultation started several months ago and the Commission was about to publish a draft report when the former commission expired. "We held it until the new commissioners came forward, basically, and we are ready to publish that draft. We are going to make it public so everybody would have the opportunity to comment," he said. Gordon said people were accountable for a number of different things. "When you don't give the information you are supposed to give there is a fee attached to that, but there is a process. Twice we published the names of people who have not responded and we are at the point of taking action," he said. Gordon said there are many investigations that have been going on over the past few years. "It is an ongoing thing that takes more than two years. We have a number of investigations before us now and (they) are at various stages of completion. It is a matter between that person and ourselves," he said.
E-MAILGATE MATTER
At the symposium, deputy chairman of the Integrity Commission Justice Sebastian Ventour said no one alleged to be involved in the e-mail fiasco has been interviewed by members of the commission. Ventour was referring to the e-mail messages which were revealed on May 20 by Opposition Leader Dr Keith Rowley during a motion of no confidence against Prime Minister Kamla Persad-Bissessar. The series of e-mails alleged a conspiracy among senior government officials to commit crimes that included possibly physically harming a journalist and perverting the course of justice.
The commission wrote to Persad-Bissessar urging her to waive her rights to privacy by allowing Google Inc to give information on the e-mails. Google is the domain that hosts one of the e-mail addresses used in the alleged discussions. It was also reported that the commission was seeking information from attorneys representing the PM and two Cabinet members. "Yes, we are investigating the matter and we have been in contact with Google, but it is an ongoing investigation," Gordon said. However, Ventour said the commission has not taken statements and did not contact anyone who has been alleged to be involved. He said it was an ongoing investigation and did not speak further on the matter. Gordon recused himself from the probe.
Around the Web