(Jamaica Gleaner) Transactions above J$1 million (aroundUS$9,700) in cash are to be outlawed as the Jamaica Govern-ment moves to put the brakes on money laundering while at the same time plug a major source of revenue leakage to the tax coffers.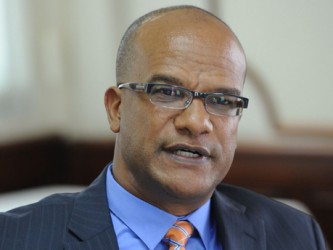 National Security Minister Peter Bunting, in moving an amendment to the Proceeds of Crime Act (POCA) in the House of Representatives on Tuesday, had proposed a cash limit of J$500,000 per transaction, but members on both sides of the aisle complained that it was too low.
"This amendment is, in our view, a fundamental aspect of not only tracing the proceeds of crime under POCA, but also creating the necessary paper trail to assist the tax authorities in collecting the critical revenues necessary for Jamaica to meet its developmental objective," Bunting said of the legislation, which was passed by the House after the cash limit was raised.
The amendment being made to POCA is in keeping with the country's obligation under the Carib-bean Financial Action Task Force to take the necessary steps to counter money laundering and terrorism financing.
The Caribbean Financial Action Task Force, a regional body consisting of 29 countries, has the objective of controlling money laundering and terrorism financing.
Bunting told the House that Jamaica's economy is built on cash transactions, and is one in which too many persons "do not pay GCT, income tax", and many do not bear their fair share in contributing to the economy.
TACKLING ORGANISED CRIME
"The same channels that are used to avoid taxation … also provide methods and channels for organised crime to use to launder money. [They] also potentially provide channels for terrorists to use for financing," the national security minister said.
He also argued that persons who walk around with large amounts of cash become targets for criminals.
"This amendment that put the limit on cash transactions is going to force many businesses to change the way they operate. It is going to force them to open bank accounts, and to use them as their main operating accounts and to settle their transactions either by negotiable instruments or electronic transfers," the minister said.
If passed in the Senate, it would be illegal for a person to pay or receive cash in excess of J$1 million in a transaction for the purchase of goods or services, or for the reduction of any indebtedness, accounts payable, or other financial obligation.
It will also be unlawful to artificially separate a single activity or course of activity into a set of transactions – so that each transaction involves a payment and receipt of cash of less than J$1 million – if the activity or course of activity involves payment and receipt of cash that exceeds J$1 million.
Persons convicted of either offence face up to 10 years' imprisonment if convicted in the circuit court, and may also be fined. If convicted in a resident magistrate's court, the fine is up to J$3 million and/or three years' imprisonment.
Entities such as banks and other financial institutions such as cambios will be allowed to collect cash above J$1 million.
Bunting said the trend worldwide was to move away from cash transactions to electronic and other platforms which are traceable by regulators.
Around the Web