(Jamaica Gleaner) Jamaican entertainer Andrew Davis, better known as 'Flippa Modella', has been arrested by New Jersey State Police on allegations that he led an international drug trafficking and money laundering ring.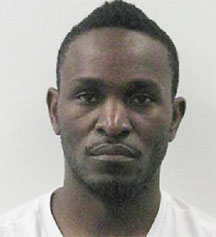 Davis' brother, Kemar Davis, who resides in California, was also among the nine people arrested after a two and a half year investigation that US law enforcement authorities code-named 'Next Day Air'.
The entertainer's mugshot and those of his eight alleged accomplices have been posted on the internet.
Flippa was arrested in California nearly three weeks ago. Investigators have alleged that after his return to Jamaica in 2012, Flippa took over the transnational shipping operation that was sending large quantities of drugs from California to New Jersey. It is further alleged that after the drugs arrive in New Jersey, a woman, identified as Marsha Bernard, and others, took possession of it and ensure it is distributed throughout the State.
Around the Web