(Trinidad Guardian) Two 15-year-old schoolboys and a 20-year-old man appeared in the Port-of-Spain Magistrates Court on Tuesday morning, charged with murdering their 17-year-old friend Reno David. The three friends were not called upon to plead and were remanded into custody after they appeared before Chief Magistrate Marcia Ayers-Caesar in the Eighth Court.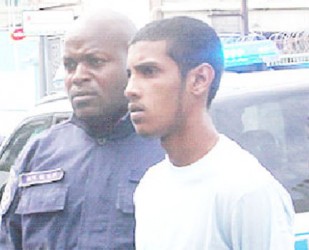 The two minors, both of Gonzales, Belmont, cannot be identified as they are classified as minors under the law, while the third accused is Johnathan Lawrence Johnson, of Old Bay Road, Maracas Bay. Ayers-Caesar said because of their age the two schoolboys would be remanded to the St Michael's Home for Boys, while Lawrence was remanded into prison custody.
Before reading the charges, she spoke to the boys' parents, who were sitting at the back of the courtroom, and asked them to stand alongside their children in the prisoner enclosure while the charges were being read. Despite his age, Ayers-Caesar also allowed Johnson's father to stand behind his son for the hearing. "He is 20 but he does not look like 20," she said.
Around the Web