(Trinidad Guardian) A murder suicide has rocked the quiet village of Mt Grace, Tobago.
Dead are 50-year-old Charmaine Phillips and her brother 52-year-old Winston Phillips. Shortly after 5pm on November 4 Ms Phillips was in an altercation with her older brother Winston at their family home on Providence Road. Police responded after neighbours reported hearing threats and disturbance. On arrival, the police found Ms Phillips' lifeless body in a bedroom. A senior police officer said Ms Phillips was chopped on her neck and stomach. A cutlass was found on the scene. Meanwhile, Mr Phillip was found frothing from the mouth a short distance away. It is believed he ingested a poisonous liquid. He was rushed to the Scarborough General Hospital in an ambulance, where he died a short while later. The Guardian learned that another young relative was at home at the time of the incident but was unharmed.
Relatives described Ms Phillips as a quiet and loving person and Mr Phillips as mentally unstable. District Medical Officer Dr. Hoyt visited the scene and ordered the body removed to the Scarborough Mortuary. The Tobago Homicide Bureau is continuing investigations.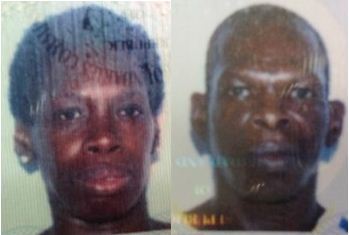 Around the Web