(Jamaica Gleaner) A controversial proposal to criminalise the production and singing of songs which incite violence against homosexuals, police and informers and other groups, caused a split among members of a parliamentary committee examining the anti-gang law.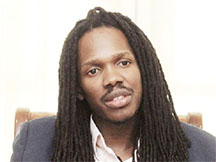 Justice Minister Senator Mark Golding said clause 15, as it is now, is not relevant to the issue of criminal gangs.
Clause 15 as worded speaks to the production of cultural material to facilitate the criminal activity of a criminal organisation.
However, Golding said the clause is really focusing on the use of songs to promote violence against informants and the security forces.
He said the playing of such music ought to be banned in public places.
He is also proposing a lesser penalty than that which was previously proposed.
Meanwhile, committee member Olivia Grange said the clause should be deleted.
She noted that the Broadcasting Commission and other entities could address the issue of content.
Alexander Williams, another committee member agreed with Grange and said the committee should rely on the law of Criminal Incitement.
He said it would be difficult to police clause 15.
Williams also believed it should be deleted.
Junior Minister for Tourism and Information Damion Crawford also took issue with the proposal.
He said if the amended clause were to be accepted, the government would also have to criminalise violent movies.
Around the Web